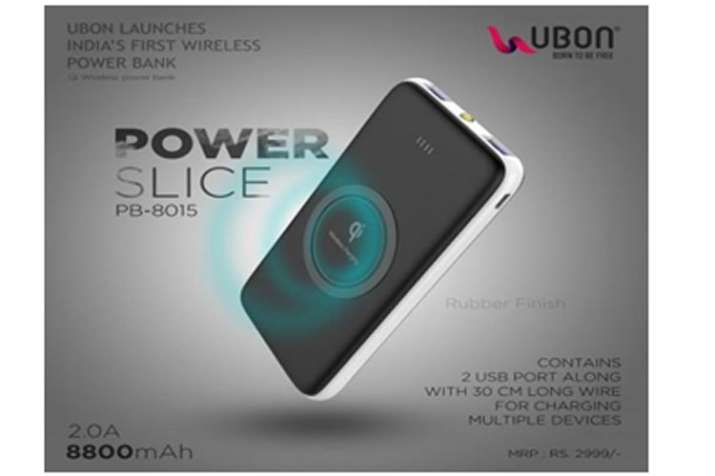 UBON launches its new wireless power bank called the PB-8015. It comes equipped with an 8800mAh battery and double USB ports through a 30 cm long wire for charging multiple devices. It gets a one-touch switch that allows users to seamlessly turn the power bank on and off. 
Also, read: Qualcomm Snapdragon 712 10nm processor unveiled, gets 10 per cent improvement in gaming, browsing and more
The power bank comes with a high-tech display of power capacity along with the wireless charging status that allows users to know the battery status as well as the charging functions. It is compliant with QI enabled devices with 1-year warranty across 700 service centres across India.
Speaking at the launch, Mandeep Arora, Co founder-UBON said, "We aim to improve consumer's life with our every new product. Keeping the advantages of wireless charging we have developed this premium product at an accessible price to cater to the Indian market".
UBON is a homegrown consumer electronics brand that largely deals in speakers, headphones, chargers, cables and other electronic accessories.
UBON PB 8015 power bank has been launched for Rs 2,999 and will be available at the company website along with all the leading stores and e-commerce websites across India.
Also, read: Netflix rolls out the smart downloads feature for iOS that auto-retrieves next episode