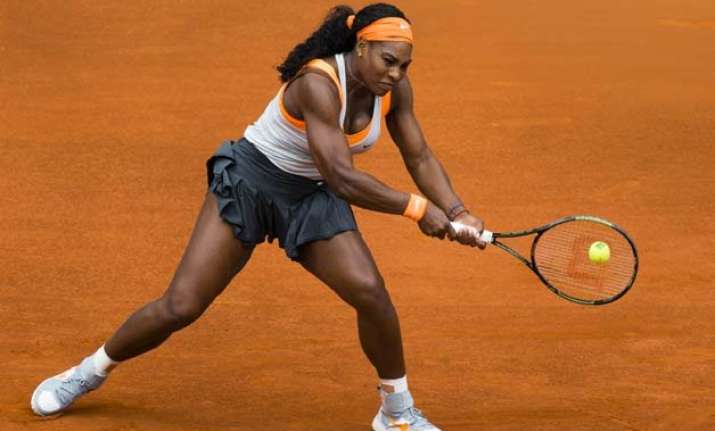 Madrid: Serena Williams was beaten in the Madrid Open semifinals, a short time after Maria Sharapova also lost.
Petra Kvitova defeated the top-ranked Williams 6-2, 6-3 Friday, while Svetlana Kuznetsova ousted Sharapova 6-2, 6-4.
In the men's tournament, Rafael Nadal advanced to the semifinals by beating Grigor Dimitrov 6-3, 6-4.
The victory for Kvitova was her first over Williams, a 19-time Grand Slam champion, in six matches.
"I'm just exhausted today," said Williams, who had her serve broken six times. "But it's really good preparation for Roland Garros."
Earlier, Kuznetsova beat Sharapova for the first time in seven years, breaking her opponent's serve three times and saving the one break point she faced.
"I'm just happy to be in the final," said Kuznetsova, who had never before even reached the semifinals at the Madrid tournament.
Sharapova, who could have returned to No. 2 in the rankings with a victory, said she wasn't able to take advantage of Kuznetsova's second serves like she had done previously.
"Today she had much more pop on her ball than I did, while I felt my shots were a bit too flat," Sharapova said. "I also think the court and the bounce, with the altitude here, meant her spin was getting really high."
Kuznetsova, who will be playing in her first final in nine months, is 1-3 against Kvitova but beat the Czech on clay last year at the French Open in their last meeting.