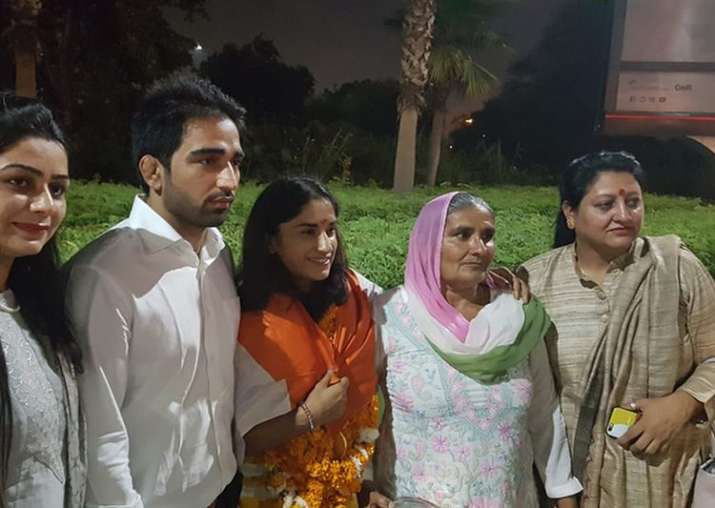 After winning a historic gold medal at the 2018 Asian Games, India's star wrestler Vinesh Phogat got engaged to Somveer Rathi on her return at the Indira Gandhi International Airport. Vinesh became the first Indian woman wrestler to win gold in Asian Games by defeating Japan's Yuki Iry 6-2 in a one-sided contest in women's 50kg title.
Vinesh and Somveer's engagement rituals were completed near the parking area outside the airport. As it was her birthday too, she cut the cake at the venue following the engagement ceremony. 
The 24-year-old wrestler exchanged the ring with Sonipat-based grappler in the presence of her mother and the family of Somveer.
Confirming the engagement, Vinesh said that they will soon tie the knot. "The best decision I ever made! Glad you pinned me for life," she said in an Instagram post.
​