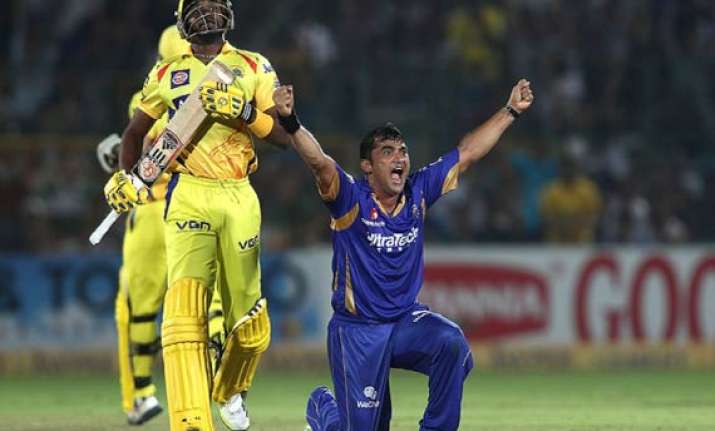 New Delhi: The Supreme Court-appointed Committee on betting and match- fixing in IPL has sought further investigations into the match between Chennai Super Kings and Rajasthan Royals in May last year over which Tamil Nadu police has a report implicating an "important" Indian player, Gurunath Meiyappan and a hotelier Vikram Agarwal.
The report of Justice Mudgal Committee, which was presented in the Supreme Court yesterday, refers to an instance when CSK Team Principal Meiyappan had predicted to Vindoo Dara Singh a score of 130-140 runs which happened to be close to the actual score of 141 runs scored by CSK.     
However, the committee, which does not disclose the name of the player, said it is aware that such conversation per-se would not mean Meiyappan was involved in fixing a match.     
The fact that Meiyappan had knowledge of or was in position to easily access sensitive team  information, team strategies, knowledge about match conditions, etc., which knowledge/ information was otherwise outside the preview of an ordinary person following the game of cricket.     
However, the Committee feels that there is enough information available on record to indicate that a further investigation is required in respect of the match held at Jaipur, between Rajasthan Royals on May 12 last year.     
Dealing with the role of Chennai police, the Committee said it wanted to verify the interrogation report pertaining to one Utham Jain alias Kitty in connection with a case in the Q Branch CID.     
The SP of Q Branch CID (Internal Security) appeared before the Committtee on January 25 this year and she promised to produce the file the same day and that the investigating officer would be present.