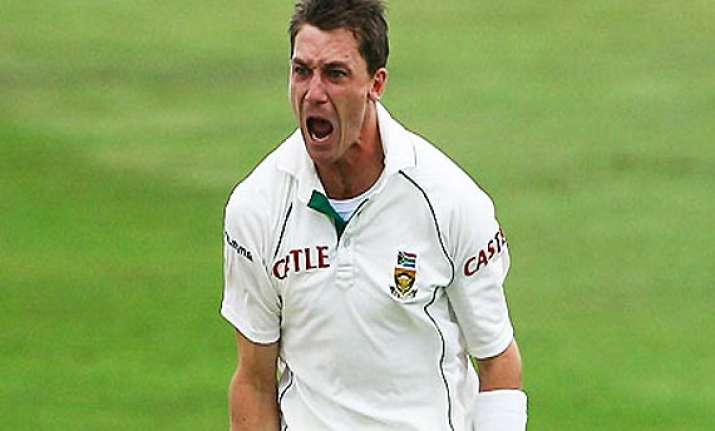 Dubai, United Arab Emirates: Pace bowler Dale Steyn is doubtful for South Africa's must-win second test against Pakistan after sustaining a hamstring injury.
South Africa media officer Lerato Malekutu says the team is "awaiting Steyn's medical report to give us clarity on the extent of the injury."
She hopes the medical report will be received in the next 24 hours.
Steyn injured his right hamstring during team practice on Sunday and did not participate in the team's workout Monday.
South Africa's premier batsman,
Hashim Amla
, has also not yet rejoined the team after flying back home to be with his expecting wife.
Amla scored a century in the first innings in Abu Dhabi, but Pakistan won the first test by seven wickets. The second test starts Wednesday.