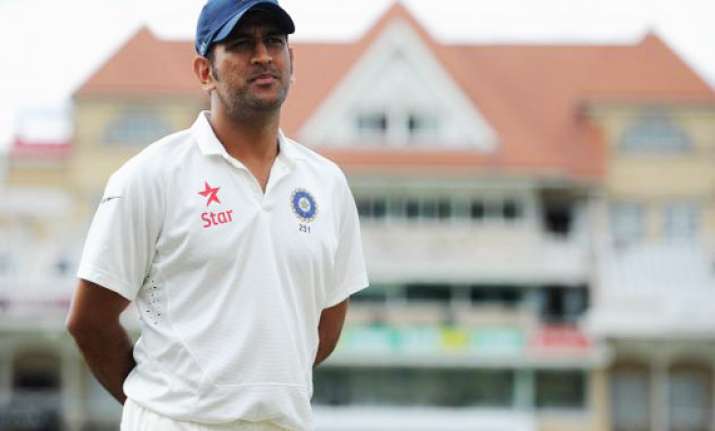 Southampton: India skipper Mahendra Singh Dhoni says since 1-0 is a very slender lead in a long series, they have to be on their toes and pick right combination for the third Test, beginning here tomorrow.
"I feel that in a five-match series, 1-0 lead is not big.  It's crucial to pick the right team and move forward. We are not thinking about any tag line this time, 1-0 up, level the series etc. We need to pick the right team and for that we need to judge the nature of the wicket. We are more focussed on all these areas at this time," said Dhoni.
When asked if he had seen the pitch, Dhoni replied in the negative.
"We will have to see the moisture level in the pitch before the game because it has been quite hot this summer in England. We will decide the team accordingly. I know there is a famous saying 'why to fix something when it is not broken.'
"But you have to realise that others are trying to catch up with you when you are doing well. So the important thing is that we will see the wicket and decide what's the best combination is," he added.
It remains to be seen then whether Dhoni opts for a seventh batsman once again, playing Rohit Sharma, or retains his five bowlers for the match, giving Stuart Binny another chance.
"When you play with five bowlers, the one thing is you won't use that one bowler too much as compared to the rest of the bowlers. It is more like a reserve battery. When there is a long partnership that bowler is fresh and put in a little bit of strong effort. You can rest your main bowlers, keeping them fresh for the second new ball," said Dhoni.