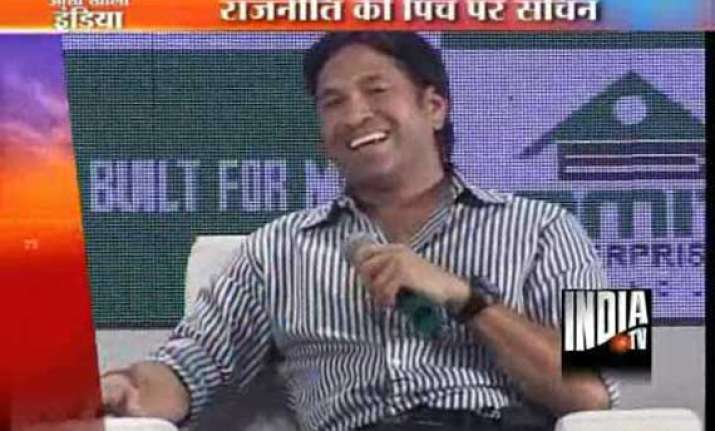 New Delhi, June 4 : India's ace batsman Sachin Tendulkar today clarified that he would continue to play cricket, despite becoming a Rajya Sabha member.
Speaking to Rajya Sabha TV, Tendulkar said : "I am a nominee in Rajya Sabha. I didn't go to anyone saying, I want to be a Rajya Sabha member.  
"It's an honour for me which I accept with full humility, but I can't take my focus away from cricket. I will continue to focus on cricket.  
"I don't want to start rumours that I will stop playing cricket. As of now, I will continue playing cricket", said the batting maestro.  
Tendulkar thanked the President for nominating him as Rajya Sabha member. 
"It's truly a great honour for me to be made Rajya Sabha member. I thank the President for showing faith in me and bestowing upon me this honour. 
"In my 22 years of play, cricket has given me so many things. Along the way, I had this dream  of giving back something to cricket in the latter half of my life.  
"What I am today is because of cricket. Today as a member of Rajya Sabha, I think, I am in a better position not only to help cricket, but also other sports in the country, which is more important and means a lot to me.  
"I'll try my best to help other sports. But I believe, there might be few obstacles, a few challenges along the way, and I will need the help of my fellow parliamentarians, administrators, media and our countrymen.  
"Together, we can make a lot of changes", said Tendulkar.