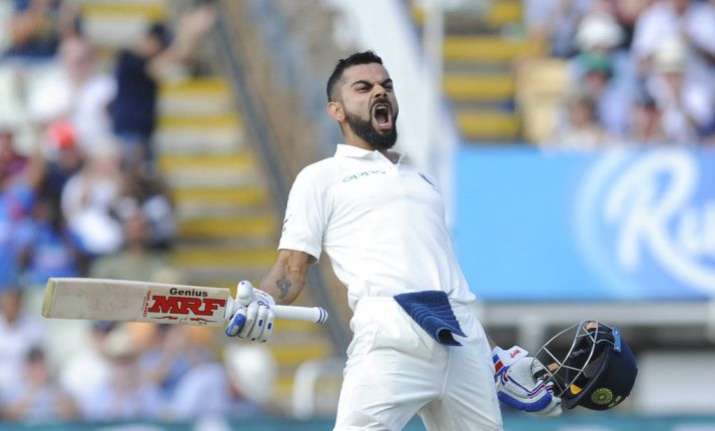 Indian captain Virat Kohli has been breaking records for fun for the past couple of years now. Having recently passed 10,000 runs in ODIs he is inarguably the best batsman across formats in the world today. Legendary Australian skipper Steve Waugh in a recent interview with cricket.com.au concurred with the above fact and predicted that Kohli will go on to own all the records except one.
That one record according to Waugh is Don Bradman's career batting average of 99.94 which remains the benchmark for all the players who have followed since. Don's astronomical average makes him arguably the greatest ever batsman to play the game having accumulated 29 centuries in just 52 Tests in the middle of the 20th century.
Waugh in the interview said: 'He's (Virat Kohli) got the passion and hunger, the fitness, the desire, the intensity and he loves playing the game. Unless he gets seriously injured, I think he'll break all the batting records besides Bradman's average.'
Besides the Delhi-batsman, Waugh was also impressed with teenage sensation Prithvi Shaw sounding surprised at how India manage to produce so many quality batsmen after one another.
In his words: 'Then there is Prithvi Shaw who has almost churned out of the Tendulkar model. I don't know how they do it, whether they have endless hours of batting but they seem to produce batting geniuses - Gavaskar, Tendulkar, Kohli and now Shaw. They love the pressure of 1.3bn people expecting you to do well and that's something that you've got to be comfortable with. That's hard to teach. You've either got it or you haven't.'