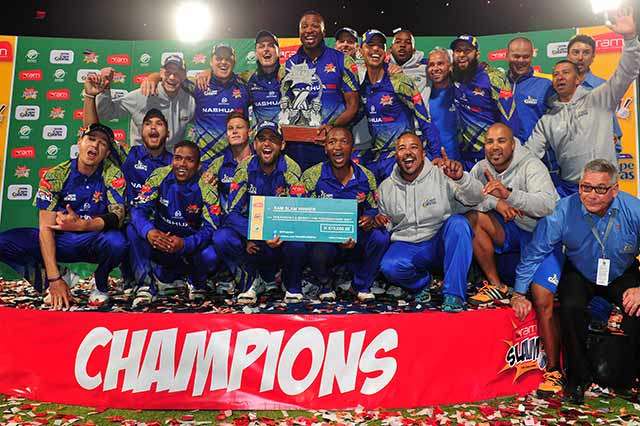 South Africa's T20 Global League is most likely to be replaced by the T20 Domestic League, which was postponed earlier this month. The six-team franchise competition, scheduled to commence in March 2018, could be started four months before if the South African cricket board approves for the same.
The decision by the South African cricket board came after South Africa's T20 Global League got postponed until next year.
The CEOs of the franchise were called on the teleconference to discuss the feasibility of hosting the Domestic T20 in the given time by Cricket South Africa (CSA), as media reports suggest.
There is no need to sign another partner for the league, as SuperSport already holds all rights of cricket played in South Africa.
The Domestic T20 League will be a massive boost for the Proteas as every South African will be available to participate in the tournament. The players will have to miss out with NOCs to participate in other leagues, such as the Bangladesh Premier League, in that given period of time.
"If there is an international tour in that time, only 12 or so guys will be playing. What about the rest of the players? They can't sit around for six weeks and not do anything," said a source as the media suggests.
Cricket South Africa (CSA) postponed the inaugural edition of the T20 Global League, which was due to start on November 3, to November 2018.
The tournament had been facing multiple logistical challenges, including the inability to secure a broadcast deal or a title sponsor, which is resulting in hefty financial losses.
Last week, acting CSA CEO Thabang Moroe had said that the board is preparing for a net loss of US $25 million (approx Rs. 342.58 million) from the inaugural edition of the tournament, an amount that accounts for more than half its current cash reserves.