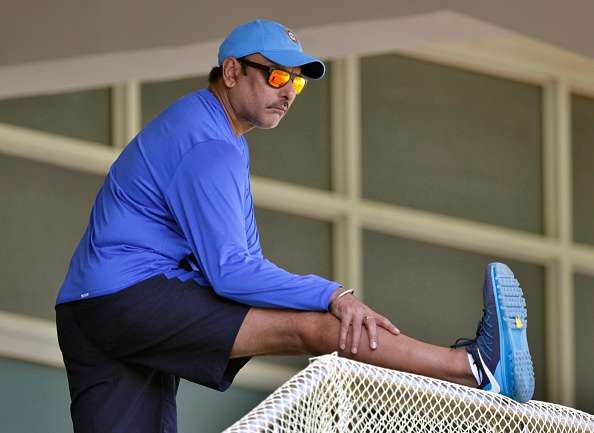 Indian cricket team's new head coach Ravi Shastri is keen on getting Bharat Arun on board as the bowling coach despite the appointment of former India pacer Zaheer Khan as the bowling consultant. According to reports, Arun has been Shastri's preferred choice for the bowling coach's role and that the Cricket Advisory Committee didn't take Shastri into confidence before naming Zaheer.
Shastri on Tuesday returned at the helm of Indian cricket as the chief coach, pipping strong contenders such as Virender Sehwag to the coveted post. Making for a star-studded coaching team, Zaheer took over as the bowling coach while Rahul Dravid was handed over additional responsibility of a batting consultant on specific overseas tours.
It has been learnt that Zaheer is unlikely to give around 250 days a year that a full-time bowling coach will be required to and may not be available for more than 100 days. It may also be mentioned that Zaheer's salary package has not yet been inked as negotiations are still on.
Earlier, when Shastri was asked about his choice of bowling coach, he had said Arun but one particular member of CAC was against it.
Shastri then apparently said: "Give me Jason Gillespie then". Gillespie is widely acknowledged as the best bowling coach in the cricketing fraternity. The wily cricketer that he was, Shastri knew that BCCI can't rope in someone like Gillespie, who is already contracted with Papua New Guinea.
The BCCI has also kept Venkatesh Prasad's name on stand by but it is unlikely Shastri will settle for anything less than Arun.
Prasad, however, may not be liked by the Indian team as one complaint against him during his earlier tenure was turning quick bowlers into line and length medium fast bowlers.
According to reliable sources in the BCCI, Shastri is expected to meet the top officials and the Committee of Administrators (COA) during the weekend as he is expected to cut short his trip to United Kingdom.
"Ravi has highest regards for Zaheer but he believes that a full-time bowling coach is required. Let Zak create a roadmap for bowlers and it will be Arun who will implement it. Ravi is expected to speak to COA on Saturday and make it clear that he would like Arun to join the team from Sri Lanka tour itself," a reliable BCCI source told PTI on conditions of anonymity.
In case Shastri can get Arun on board, it will be a sweet revenge for him on his bete-noire Sourav Ganguly, who had vehemently opposed his candidature.
Arun had replaced Joe Dawes in 2014 and was there with the Indian team till 2016 when Shastri was dumped. He didn't have a distinguished playing career but has always been regarded as a great academy coach with a sound grip on the theories related to fast bowling.
Arun and Shastri go back a long way having been buddies since their U-19 days back in early 80's.
It was on Shastri's recommendation that erstwhile BCCI president N Srinivasan gave a go-ahead to Arun's appointment with the senior team when he was the bowling consultant at the NCA.
(With inputs from PTI)