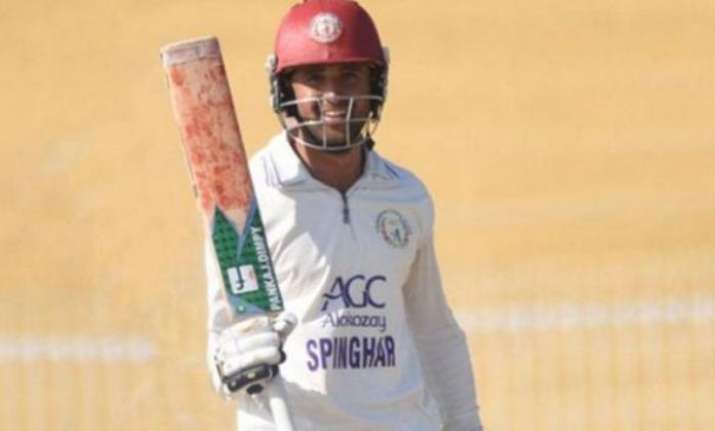 Talent needs no introduction but this wunderkind from Afghanistan certainly deserves a mention for his incredible achievement which has put Sir Donald Bradman to the second spot in the list of highest batting averages.  If you would ask anyone about the batsman who has the highest average, with more than 1,000 first-class runs? The first name would have popped up in our minds will be of none other than Don Bradman. But, for the first time ever, the Australian legend has been pushed into second place by 18-year-old Afghan cricketer Bahir Shah Mahboob, whose current average card reads 121.77.
He was the Best Batsman in the #Abdalifct2017 , is part of the #Afgu19stars playing in ICC #U19CWC.
But did you know he even broke Sir Donald Bradman's record?
Meet one of Afghanistan's #FutureStars, Bahir Shah Mahboob.
https://t.co/yPaVkSUx1C pic.twitter.com/okhpgpKjRt

— Afghanistan Cricket Board (@ACBofficials) January 9, 2018
In the recent times, Afghanistan cricket has made some serious progress in the international arena with the senior team making its Test debut later this year. Players like Rashid Khan, Mohammad Nabi and Asghar Stanikzai is creating a name for themselves in world cricket.  And now with batsmen like Bahir Shah, it seems like the country's cricketing future is in safe hands. 
So far in his short career, Bahir has played seven first-class games (12 innings) for Speen Ghar Region in which he has already scored 1,096 runs with an average of 121.77 - the highest in the world. In his debut first-class match, the 17-year old played a brilliant knock of 256 not out against Amo Region at Amanullah, which is the second-best by any batsman on debut. 
He also notched up his first triple-century five innings later to become the second youngest batsman to achieve that feat after Pakistani great Javed Miandad.
"That was an unforgettable moment for me," Bahir said. "I stayed at the wicket for two days, staying very comfortable. I worked on my fitness before the tournament, and the coaches taught me how to bat well. For everyone whenever they get the best score in their life it's a very enjoyable, exciting moment," he was quoted by icc-cricket.com.
"It's difficult to get the opportunity to play for our domestic sides, so I'm very thankful for my family and for my friends and my head coach for their support. I only thought I would try my best for my side, so to get 1,000 runs was amazing," he added.
The right-handed batsman is currently in New Zealand with the Afghanistan U-19 team for the ICC U-19 Cricket World Cup which is slated to begin on January 13.
Since coming to New Zealand, Bahir has continued his excellent form, notching a century as well as a score of 98 against a strong Central Districts XI. "I've started very well in the warm-up matches in Napier," he said. "They were good sides with first-class players, but we played four matches and won all four. It's a very good chance for every youngster to promote his career so I'm trying very hard to have a good performance in this World Cup."