Follow us on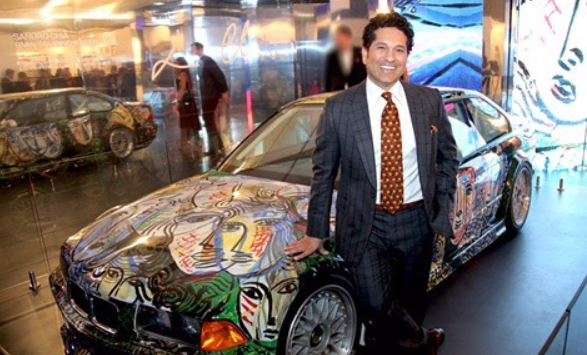 Other than taking bowlers for a ride in his illustrious career, Sachin Tendulkar has always been a fan of high-speed cars and the one brand that the Master Blaster is passionate for, is the BMW. The former cricketer was seen driving the newly launched BMW M2 with YouTuber and entrepreneur Pranav Panpalia at the Budh International Track in Greater Noida.
The young entrepreneur shared the video on his Youtube page, where he is seen interacting with the Master Blaster as he talks about his experience on the BMW cars that he owns. 
Besides being associated with the brand, Tendulkar has a garage full of BMW models, with his favourite being the BMW i8 Coupe. 
Tendulkar also owns the BMW M5 "30 Jahre M5" limited edition, where it's the only vehicle of its kind in India. 
Other than the BMW, Tendulkar also owns a Nissan GT-R. He had replaced his Ferrari 360 Modena with the GT-R after controversy surrounded the car. The Ferrari was a gift from Fiat which was presented by Formula 1 legend Michael Schumacher. The Ferrari was eventually sold off.