Follow us on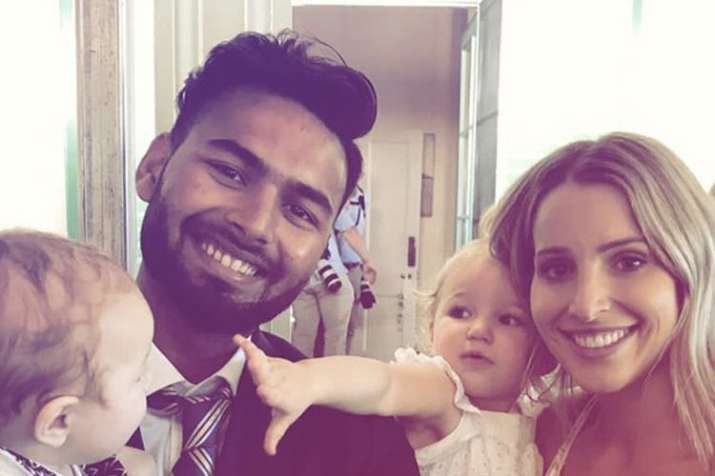 Indian wicketkeeper Rishabh Pant and Australia skipper Tim Paine banter now turned into bromance ahead of the fourth Test in Sydney. In the third Test at Melbourne Cricket Ground both the players were involved in some hilarious banter with each other which made the match even more entertaining. While India won the match by 137-run to take an unassailable lead of 2-1.
During the match when Pant came to crease, Paine teased him by having a conversation with Finch when the left-hander was batting," "Have him over for dinner. Can you babysit? (Can I) take the wife to the movies one night, you can look after the kids?"
Pant took that thing quite seriously and was actually spend time with Paine's wife Bonnie Paine and kids in Sydney ahead of the final Test. The International Cricket Council (ICC) took to Twitter to post the picture of Rishabh Pant with Bonny Paine and kids.
ICC posted, "Tim Paine to @RishabPant777 at Boxing Day Test: "You babysit? I'll take the wife to the movies one night, you'll look after the kids?" *Challenge accepted!*   (Mrs Bonnie Paine)
It was a great gesture from the young wicketkeeper after what that happened at MCG and it really reflects the sportsmanship that Indian players possess.
While in the same match Pant also made a comment on Paine's captaincy. As soon as the 33-year-old walked in and took strike, Pant was heard asking Mayank Agarwal, who was standing at silly point, "We got a special guest today. Have you ever heard of a temporary captain, ever, Mayank?"
The 21-year-old was not done there and told Ravindra Jadeja, who was bowling at the time, that he does not need anything special to get Paine's wicket as he is only good at talking.
"You don't need anything to get him out, boy. He loves to talk, that's the only thing he can do, boy! Only, talking, talking!" he said.
The Indian team is currently 2-1 up in the series will look to seal the series in the fourth Test at Sydney Cricket Ground on January 3.