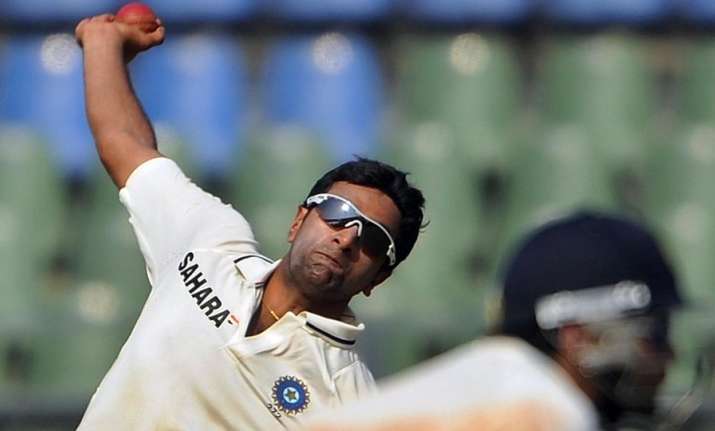 Posing Ravichandran Ashwin as a threat in upcoming matches, New Zealand coach Mike Hesson said that he is aware of the threat the Indian spinner could pose in the upcoming Test series in India and hinted at the possibility of fielding three spinners depending on the conditions.
Hesson is impressed with the way his team's spinners – Mark Craig, Ish Sodhi and Michell Santner - have evolved despite playing only 34 Tests combined.
"Seamers if anything might bowl two-three overs up front and it's more likely they're going to have spin at one end to start with if they're going to play three of them. And if you've got two left-handers against Ashwin at the top it's going to be a big challenge for us. We have to assess conditions and pick what we think is the right mix," Hesson was quoted as saying by 'stuff.co.nz'.
Ahead of one of his toughest assignments, the 41-year-old praised his young spin bowling unit that is expected to play a crucial role in India. "They're a young spin-bowling group. Probably Ish and Mitch have found white-ball cricket a little easier than Test cricket," Hesson said. "They're both evolving nicely and it's about giving them opportunity.
"I've been really pleased with the way Mark Craig has come back from last season. He's made a few changes technically and the ball seems to be coming out really nicely."
New Zealand will play a three-day tour match against Mumbai in Delhi between September 16 and 18, before the first Test in Kanpur. The second and third Tests will be played in Kolkata and Indore from September 30 and October 8 respectively.
Hesson said wicketkeeper-batsman Luke Ronchi could be one of the contenders for a place in the XI as the side looks for an opening batsman who can combat spin. New Zealand's regular opening pair is Martin Guptill and Tom Latham.
In the only Test he played against England at Headingley last year, Ronchi slammed a 70-ball 88. "It's not your traditional New Zealand opener that you require over there; you need guys who can score against spin, find ways to rotate the strike and keep the game moving," Hesson said. "It does (bring Ronchi into the mix). Luke's there as a back-up batsman as well as a back-up keeper. His ability against spin certainly makes him an option."
(With inputs from PTI)