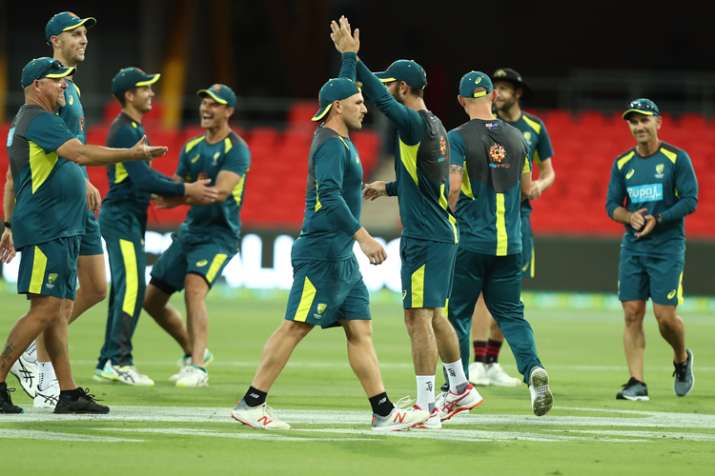 Australia are at home but their summer hasn't started the way they have been used to for the longest of times. The year hasn't been kind to the Aussies and for the first time ever perhaps and they start as underdogs in their own backyard against a strong and competitive Indian team.
Their form hasn't been great on the field and it only got worse in March, when Steve Smith and David Warner were banned for a year by Cricket Australia for their involvement in the ball-tampering scandal.
Following that, Australian cricket took a nosedive and as the year comes to a close, their problems have only deepened.
With South Africa landing a killer blow ahead of the much-awaited series versus India, the Aussies are at stranger shores in their own den.
The Proteas met the Kangaroos for the first time since the ill-tempered series earlier this year and dominated proceedings against a hapless, lacklustre and clueless team.
Faf Du Plessis's team battered Australia 2-1 in the ODI series and also won the one-off T20 match convincingly at Gold Coast to leave Aaron Finch and Justin Langer hoards to ponder upon.
Australia had already set an unwanted record of most consecutive ODI losses in their history by losing seven on the trot before somehow managing to win the second ODI in Adelaide by 7 runs last week.
But, they lost the third match by 40 runs and thus lost the series and now have lost their most consecutive bilateral ODI series ever -- 5.
It all started with a 0-2 loss to New Zealand and was followed by a 1-4 loss to India, a 1-4 loss to England in Australia and a 0-5 loss to England in England and the latest drubbing at the hands of South Africa. 
This was Australia's 13th ODI loss in 2018 out of 15 they played -- the fewest in 40 years. Back in 1978, they played only two one-day internationals - winning one and losing one.
Their last bilateral ODI series came against Pakistan, when they beat them 4-1 at home in January 2017. Since then, the team has not won back to back 50-over games.
And all is not rosy in the shortest format of the game as well. Australia have now lost their last four T20Is and five of the last six.
With the India series starting with T20s, it will be a record they don't want to keep at the back of their minds and would want a fresh start.
But do they have it in them to turn things around against an Indian team that dominated West Indies in the T20 series sans Virat Kohli?
If form is to be considered, definitely not. If a player by player comparsion is done, surely not as well. If the mental side is being looked at, no there as well.
That's the biggest problem for the Aussies right now. With Smith and Warner gone and so much written about their attitude, the Australians lack the edge both mentally and in terms of skills.
The two skippers on the eve of the Gillette T20 series! #AUSvIND pic.twitter.com/nhXSU0TsQ9

— cricket.com.au (@cricketcomau) November 20, 2018
Finch himself has looked shaky against South Africa and his side barring flashes of good cricket from Glenn Maxwell, has struggled to put up a fight.
They are unsure about their playing XI and the lack of form from Finch hasn't helped either. Finch has had little support from his two opening partners in Travis Head and Chris Lynn and people below just failed to deal with a fiery Proteas pace battery.
In the T20Is, where people gave the home side some chance, they ended up conceding 108 runs from 10 overs and in reply, could only manage 87 with 38 of them coming from Maxwell's bat.
Australia's struggles are so deep, that the board itself started to think about shortening the one-year bans on Smith and Warner and met earlier today for a review. While the plea has been there for the longest of times, a struggle so deep might have triggered the cause of the meet.
However, it was decided that Smith and Warner will not be available for Australia's upcoming Test series against India as the bans on them were upheld by CA.
The decision provides no respite to an inexperienced batting order that continues to throw its wickets away.
In this case, a Kohli-led Indian side, which has all its bases covered could well win their second T20 series in a row Down Under after their 3-0 win against the Aussies the last time they played Down Under.
For now, Australia are left with a mountain as high as Kosciuszko to climb.