Follow us on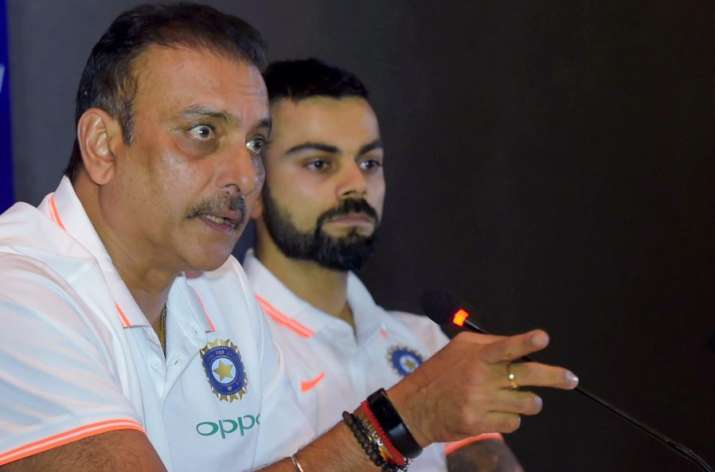 Cricket Australia are open to have more matches laid out during the tour of India, as requested by the Indian head coach Ravi Shastri. 
Shastri had demanded more warm-up games against Australia ahead of the four-match Test series commencing December 6 after his side suffered a humiliating loss in the recently concluded tour of England, where Shastri's men were humbled 4-1 in the five-match Test series.
Responding to the same, a CA spokesperson said that they are willing to explore options, but are still waiting for an official notification from the Board of Control for Cricket in India (BCCI).
"We are happy to discuss options with the BCCI, but we have not received any formal notification to increase the number of tour matches prior to their series commencing in Australia," Cricket.com.au quoted CA spokesperson, as saying.
"If you have two or three games against weaker sides we don't mind because it is a game. But when you have a schedule as tight as this and when you have a memorandum of understanding that has already been formulated, with a choc-a-bloc calendar, there is very little you can do. Now, we have requested for a couple of games in Australia before the Test series. But is there space (to play those matches)? That is the question," ESPNCricinfo quoted Shastri as saying.
Earlier, the Team India captain, Virat Kohli also spoke on the matter, stating that such decisions should be approved while the schedule is being made out.
"Ideally we would want two three- or four-day games before a Test series. But do you have the time? For example, we have a T20 series in Australia preceding the Test series. There is a 10-day gap before the first Test. These are things that have been approved earlier. It is not in our control.
India are slated to tour Australia for three T20 internationals, four Test matches, and three ODIs from November 21 to January 18.
(With ANI Inputs)