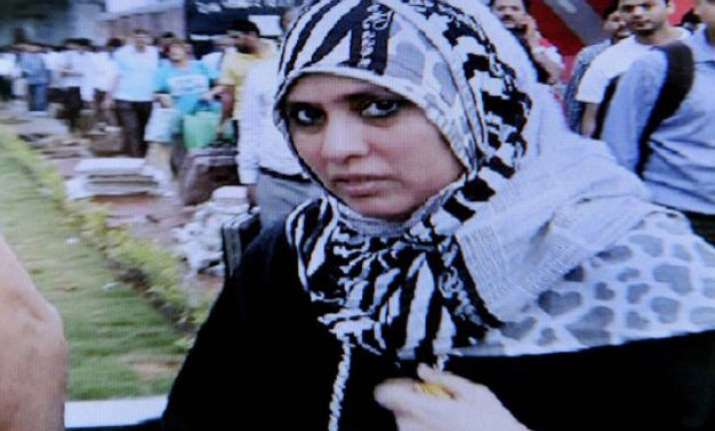 New Delhi: Samajwadi Party chief Mulayam Singh Yadav has got a request from one of his party leaders to send Yakub Memon's wife to upper house of parliament.
SP's Maharashtra unit vice-president Mohammed Farooq Ghosi has written a letter to Mulayam Singh Yadav in this regard. He has strongly advocated the need to send Yakub's wife Raheen Memon to Rajya Sabha.
The request of Farooq Ghosi comes just two days after Yakub Memon was hanged at Nagpur Central Jail in connection with 1993 Mumbai serial blasts.
After writing the  letter, Ghosi has conceded that the timing of his letter was not right.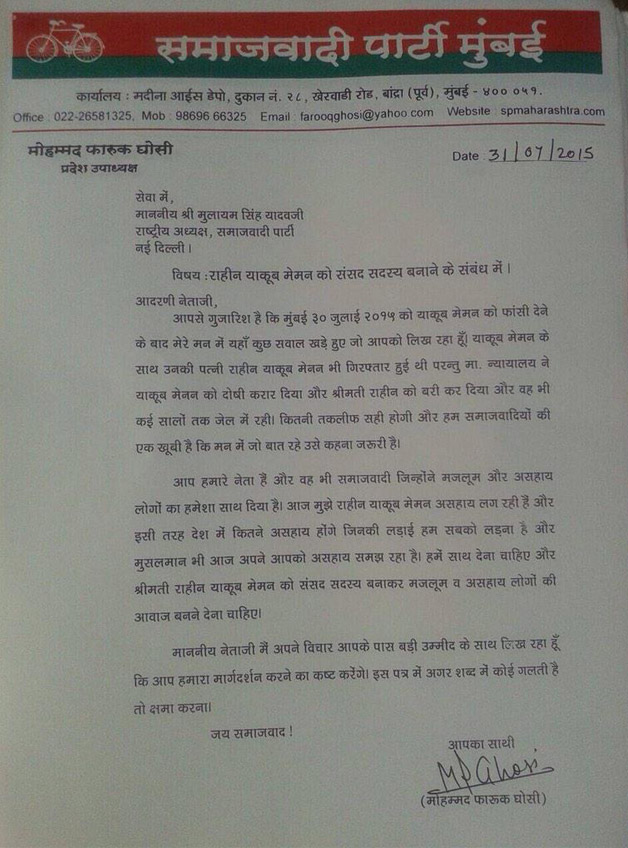 "I should not have written a letter to SP chief Mulayam Singh Yadav. I understand this was not a proper time to write such a letter."
The Samajwadi Party leader, however, says that he stands by his demand for sending Raheen Memon to Rajya Sabha.
After a political controversy erupted over Ghosi's letter, the Samajwadi Party removed him from the post of vice-president for the Maharashtra unit of the party.
"Party has nothing to do with this,it is his personal statement,he has been removed from post," Rajesh Dikshit,SP leader said.