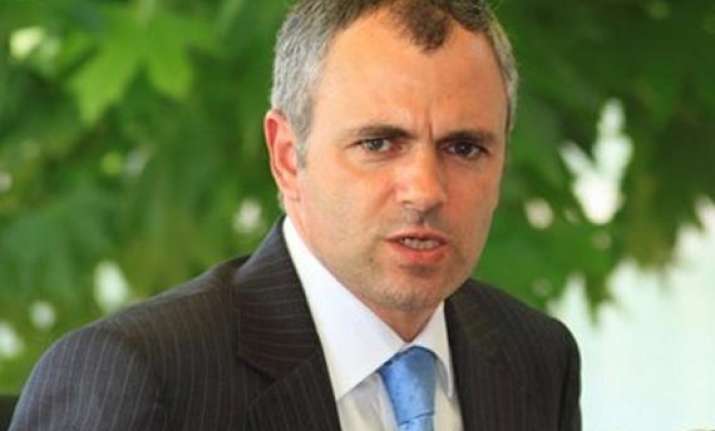 New Delhi, May 20: The return of Nawaz Sharif to power was a "heartening" development for Jammu and Kashmir, says state Chief Minister Omar Abdullah who expressed the hope that India and Pakistan would soon come to the dialogue table.
Talking about the just-concluded elections in Pakistan, Omar said it was for the first time that Kashmir was not an issue in their domestic politics.
"This time obviously for various domestic internal reasons, Kashmir had not been as much of an election issue. If anything, it will do good for relations between India and
Pakistan as also for Jammu and Kashmir because more than any other state in India we have benefited from good relations between both the countries.     
"And we also suffer when relations are bad," Omar said in his interaction with the members of Foreign Correspondent's Club.
On the election of Sharif, he said "obviously it is better to have a known leader one than an unknown one. I don't know how government of India feels but there was a certain amount of disquiet among the people of Jammu and Kashmir about what possibly an Imran Khan government could mean for us.
"He (Khan) was very moderate when talking to western audiences and very strident and completely different when talking to his own domestic audience...His pronouncement on
Kashmir was something different when he was sitting in Delhi and different when he was back home campaigning.
"So, clearly we are far more comfortable with Nawaz Sharif who in any case has a track record of trying to improve relations between the two countries. Will he be strong enough
to do this is a million dollar question to which I don't have an answer," he said.
Omar said it was heartening to know that Prime Minister Manmohan Singh and Sharif had talked about reviving the incomplete peace process which was interrupted by the Kargil War in 1999.
While sounding a word of caution by saying that there could be always a slip between the cup and the lip, the Chief Minister said "I don't expect much obviously in a year or so.
Let's not forget while Pakistan has come out of the elections, India is going  into one.
"....And this will be the last year of UPA II. So, clearly expecting any major development or initiative on Jammu and Kashmir front will perhaps be expecting too much but we, of course, could talk to each others. Some of the larger issues can be taken care of," he said.