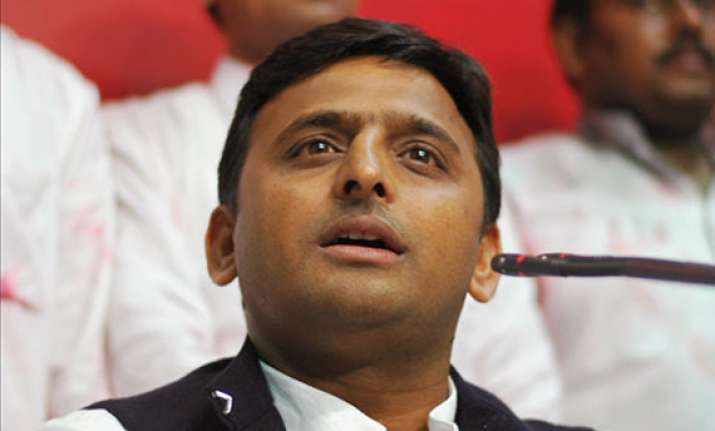 Agra, Dec 19: Where was Goswami Tulsi Das, creator of Ramcharitmanas and the Hanuman Chalisa, born? At Soron in Etah district or Rajpur in Banda district of Uttar Pradesh?
A controversy has been triggered by a move of the Samajwadi Party government to approve Rs.20 lakh to develop the iconic writer's birthplace in Banda as a tourist centre.
"The government has pointlessly stirred a hornet's nest," says Brij Mandal Heritage Conservation Society president Surendra Sharma.
"Emotions are running high in Soron town, with all sections of the people out on the roads claiming that Tulsi Das was born in Sookar Kshetra in Soron," he added.
Two days ago, the whole town of Soron went on strike, with markets downing their shutters.
Tulsi Shram Samiti members presented a memorandum to officials in Kasganj Monday.
Meanwhile, Uttar Pradesh Transport Minister Manpal Singh said that "Soron is, was and will remain the birthplace of Tulsi Das".
Madhurima Sharma, head of the Hindi department at St John's College in Agra, told IANS: "We have been reading and teaching students that Soron is the birthplace of Tulsi Das.
"We are guided by one of the leading and perhaps most credible face of Hindi literature, Acharya Ram Chandra Shukla, who has sketched well documented biographies of poets. He says Soron is the birthplace."
Some people claiming to be descendents of Tulsi Das say the history and the family tree, from Atmaram Shukla, father of Tulsi Das, is preserved in records with local purohits and pandas at Soron, a pilgrimage centre along the Ganges in Kasganj.
They say the original Sookar kshetra, mentioned as Tulsi Das's birthplace, is in Soron. Soron town is also said to be the birthplace of the Barah Avtar, one of the 24 incarnations of Vishnu.
Tulsi Das, a Hindu poet-saint, was born around 1497. His mega work, Ramcharitmanas, is a popular version in Avadhi, of the epic Ramayan by Balmiki. He also composed the Hanuman Chalisa.
Tulsi Das spent all his creative years in Varanasi.
Historical records, however, are overwhelmingly in favour of Rajpur in Banda as the birthplace.
Ramcharitmanas has been written in a language or dialect which is spoken in neither Banda nor Etah. Since Tulsi Das' whole life was spent in Varanasi, the controversy could only intensify.
Tulsi Das' father's name was Atma Ram and his mother's Hulasi. His own name was Rambola. But when he became a devotee, he took the name of Tulsi Das.