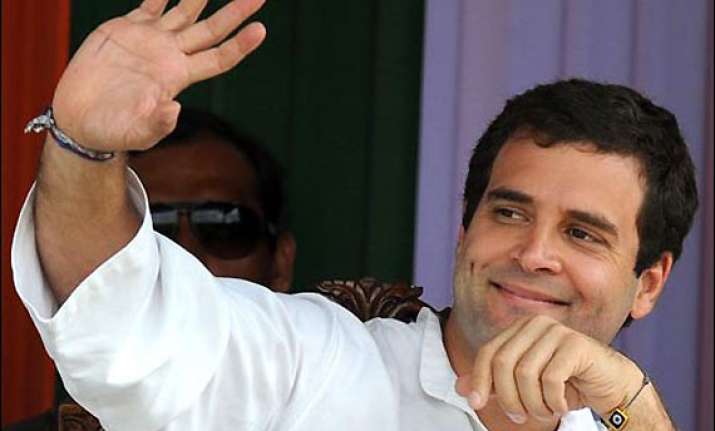 Chandigarh: Congress vice president Rahul Gandhi will address a public rally in Punjab's Sangrur town Oct 10, party leaders said here Sunday.
Top leaders of the Punjab Congress, including state Congress president Pratap Singh Bajwa and Congress MP from Sangrur, Vijay Inder Singla, are all set to ensure that the attendance at the rally is good.
Congress leaders have taken a 20-acre agricultural land on rent from a farmer to enable a large crowd to gather at the site.
The faction-ridden Punjab Congress is expected to unite, though Congress sources said there was no certainty over whether former chief minister Amarinder Singh would attend the event.
Rahul Gandhi will also attend a function at Sangrur with union Health Minister Ghulam Nabi Azad, to lay the foundation stone of a 500-bed satellite centre of the Post-Graduate Institute of Medical Education and Research (PGIMER).
Punjab has a Shiromani Akali Dal-Bharatiya Janata Party alliance government since 2007.