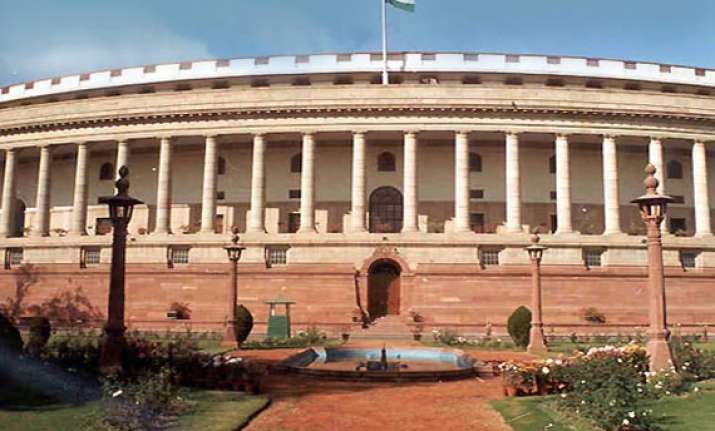 New Delhi: Amid continued disruptions in Parliament blocking the passage of food security bill, moves are now afoot to extend the Monsoon session till September 4.
Parliament sources said that an exercise in this regard is on in the government. Top level sources in Congress also indicated that the session could be extended.
This was also indicated by JD(U) president Sharad Yadav also wrote a letter to party's Bihar unit chief Vashisth Narayan Singh today telling him about the possibility of the Parliament session being extended.
He said in the letter that discussion and voting have to take place on many key bills including food security and land acquisition and since whips have been issued to party MPs from Lok Sabha and Rajya Sabha in this regard, they should be recused from attending a proposed party conference in Bihar.
The indications came on a day when Prime Minister Manmohan Singh and Parliamentary Affairs Minister Kamal Nath had a meeting with Lok Sabha Speaker Meira Kumar.
Kumar, who has called an all party meeting tomorrow to discuss the Parliament functioning, today said that she is "disturbed and upset" over continued disruptions in Lok Sabha.
"I am in great anguish, I am so pained and you know it has not functioned from day one. From the day it started, we have not done any work at all. And this is not how the Lok Sabha should be functioning," Kumar said.
"We have so much before us, so many bills, legislative business, so many discussions under 193 calling attention; we have not been able to take it up, and I am very disturbed and upset about it," she added.
"We will make make all efforts to ensure that the food security bill is passed," said Minister of State for Parliamentary Affairs Rajiv Shukla .