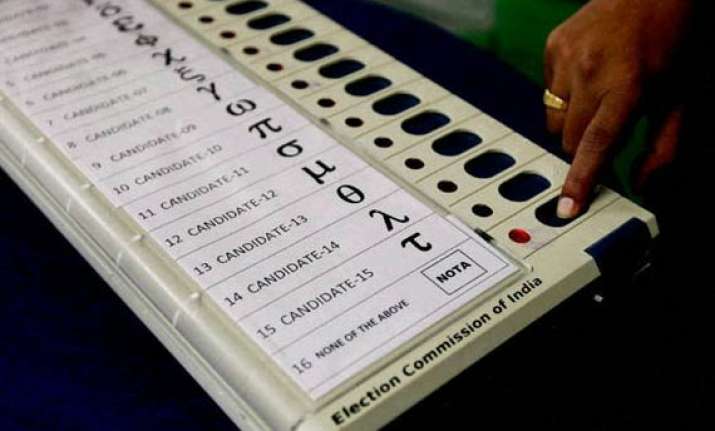 New Delhi: There were few takers in the Maharashtra and Haryana Assembly polls for the 'None of the Above' option which was introduced by the Election Commission last year following a Supreme Court judgement.
 
According to figures made available by the poll body, 4,60,741 voters opted for the NOTA option in Maharashtra, which has 288 Assembly  constituencies, while 53,381 electors used the provision in the voting for the 90 seats in Haryana.
Percentage-wise, it was 0.9 per cent of the voters who hit the NOTA button in Maharashtra with Haryana seeing 0.4 per cent of the electors going for that option.
A total of 8,25,91,826 people were eligible to cast their vote in Maharashtra while Haryana had 1,61,58,117 voters registered on the electoral rolls.
After the SC order in September last year, EC added the NOTA button on the Electronic Voting Machines as the last option on the voting panel.
Prior to the apex court order, those not inclined to vote for any candidate had the option of filling what is popularly called 'form 49-O'. But filling the form at the polling station under Rule 49-O of the Conduct of Elections Rules, 1961, compromised the secrecy of the voter.
Supreme Court had, however, refused to direct the Election Commission to hold fresh polls if the majority of the electorate exercises the NOTA option while voting.