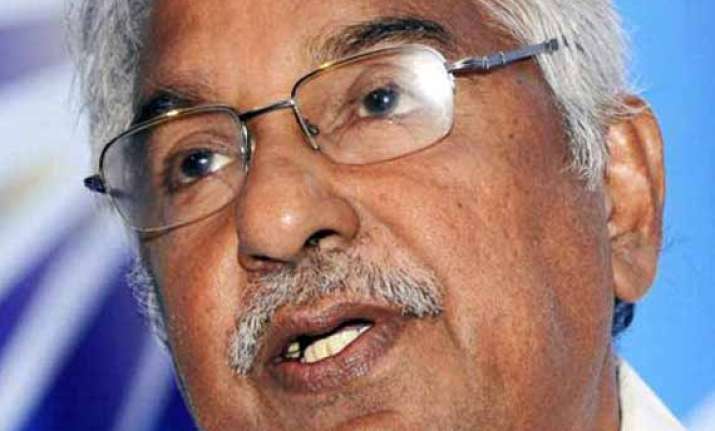 Thiruvananthapuram: Kerala Chief Minister Oommen Chandy today said he was not averse to the idea of setting up Prime Minister's offices at state level mooted by Prime Minister Narendra Modi.
"It is a new idea of the Prime Minister. I have read it in newspapers. I am not a person who would blindly oppose any new idea. However, the main thing would be whether it resolves problems related to states," Chandy said when asked about the proposal during cabinet briefing here.
"How the system would function is more important. It if was meant to speed up development projects in states, then it is a different matter," he said.
However, he said "I also do not think that there would be any changes in states just because of PM's office. There is also no difficulty for ministers from states to visit Delhi and meet Central ministers for taking up state issues".