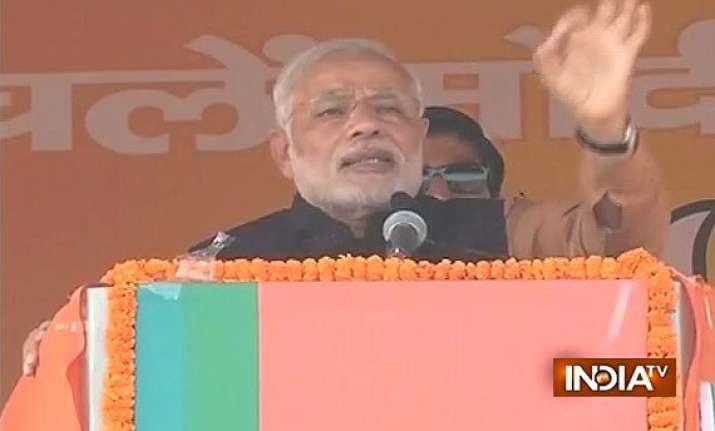 New Delhi: Kicking off BJP's poll campaign in Jharkhand, Prime Minister Narendra Modi on Friday launched an attack on the state government over the issue of development and asked the people to free the state from dynastic rule to end corruption. Here we take top 10 quotes from PM's speech.
 "If you want Jharkhand to move on the path of development then free Jharkhand from pariwarwad (dynastic rule)," he said.
In an apparent reference to JMM supremo Shibu Soren and his Chief Minister son Hemant Soren, Modi said, "If you don't free Jharkhand from the dynastic rule, then their houses and family would get rich while the people will not benefit (from anything)".