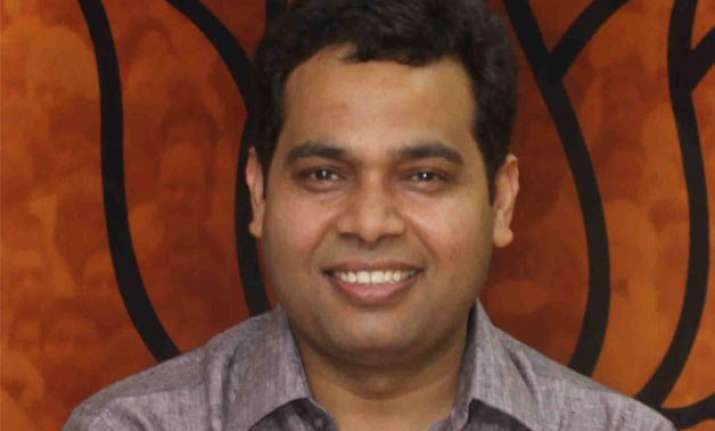 New Delhi: Terming the merger of six 'Janata Parivar' offshoots as a "failed experiment", BJP today said these parties' only agenda is to "capture" power and described their leaders as those who have been "brand ambassadors" of misgovernance and corruption.
BJP said there are "inherent differences" between the constituents of the 'Janata Parivar' as they are yet to finalise their party's name, symbol or flag and they have been forced to come together only for their political survival and stop BJP from coming to power in Bihar.  
"It is a merger of parties whose leaders are brand ambassadors of misgovernance, corruption and commission and whose political compulsions have forced them to come together.  Some of their leaders are deep into corruption and have been jailed and convicted.
"Their sole purpose is to usurp power and the good work done by the 10-month NDA rule led by Narendra Modi has unnerved them and they are now getting together only for their political survival and stop BJP from coming to power," BJP national secretary Shrikant Sharma said.  
Party spokesperson Shahnawaz Hussain said, "There are many internal differences as the Janata Parivar is yet to finalise the symbol, flag and name of the new outfit, but nobody can stop the BJP from coming to power in Bihar. Lalu Prasad and Nitish Kumar can change the name of their parties but people of Bihar know them very well and will expose them."
Sharma also attacked Bihar Chief Minister Nitish Kumar for uniting all forces only to stop BJP from capturing power in Bihar and by doing so "he has conceded his defeat".  
"Nitish Kumar is uniting all forces against BJP out of fear of defeat and out of desperation as he does not have the confidence and courage of taking on the BJP alone and thus he is undertaking such experiments," Sharma said, adding Bihar only wants development and not any more experiments.  
Six offshoots of 'Janata Parivar'—Samajwadi Party and JD(U), RJD, INLD, JD(S) and Samajwadi Janata Party—today merged together to form a new party to take on a resurgent BJP, especially in context of the upcoming Assembly elections in Bihar later this year. The merger comes almost two decades after the then Janata Dal disintegrated in the 90s.