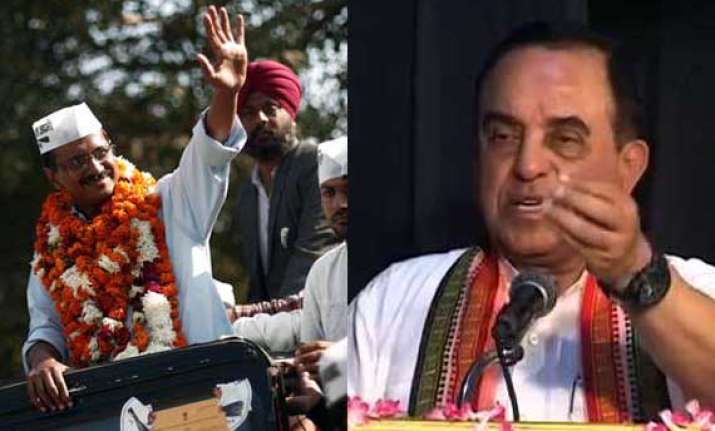 Gurgaon:  BJP leader Subramanian Swamy Saturday described AAP leader Arvind Kejriwal's tour of Gujarat as a "sponsored drama" of the Congress.
Swamy, who merged his Janata Party with the BJP some seven months ago, was the chief guest at a meeting here of traders organised by the Bharatiya Janata Party.
"AAP failed to provide details of their foreign funding to the home ministry. Kejriwal and his team have been busy in Gujarat to escape action by the central government," he said.