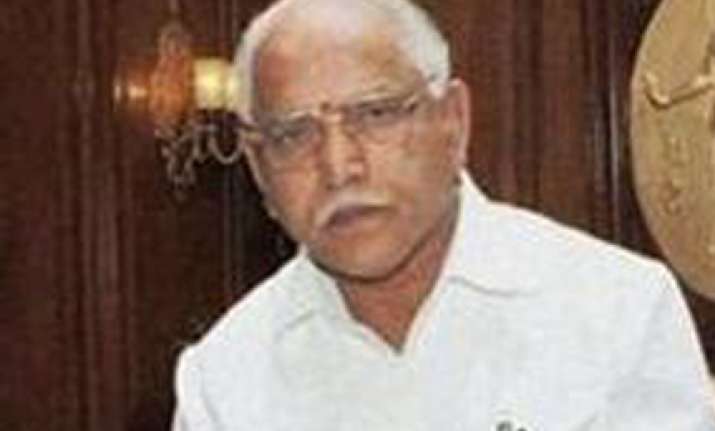 Chennai, Oct 10 (PTI) There was no relief for Karnataka Chief Minister B S Yeddyurappa on the eve of a crucial trial of strength in assembly tomorrow, with dissident MLAs holding their ground and rallying behind JD(S) leader H D Kumaraswamy who vowed to oust the BJP government.
"We are all united. Now the Karnataka political situation is totally under control. To change the corrupt government, all the MLAs are united," said Kumaraswamy who arrived here late last night along with 11 dissident Karnataka BJP MLAs from Goa.
Sacked Fisheris Minister Anand Asnotikar claimed that the dissident MLAs were all "united" and alleged that the BJP workers had attacked their vehicles in very state they went after raising the banner of revolt against Yeddyurappa.
"BJP activists are indulging in goondaism. In Mumbai, hundreds of vehicles attacked us. Similarly in Kochi and Goa.We are not under any binding.PTI