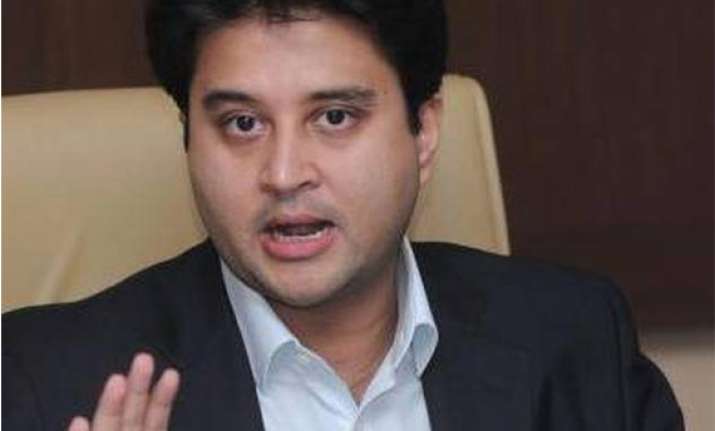 New Delhi: Power Minister Jyotiraditya Scindia and his family members, who have assets worth crores of rupees, also own shares in at least 25 companies and most of these investments were interestingly made last year.  
Among these, the portfolio of Congress leader's daughter Ananya Raje includes shares of some well-known listed companies like Greaves Cotton, Ingersoll Rand, KEC International, Merck, RPG Life Sciences, Sintex Industries and Texmaco Rail and Engineering.
The investments made by Scindia and his family members are spread across both listed and unlisted firms and many of these shares were purchased between May and September, 2013.  
Scindia has movable assets to the tune of over Rs 1.70 crore while that of his wife and daughter are around Rs 11.51 lakh and Rs 33.19 lakh, respectively, according to the affidavit filed with the Election Commission.  
The Minister, contesting from Guna, Madhya Pradesh, where he is already a sitting MP, has shown immovable assets worth nearly Rs 32 crore.