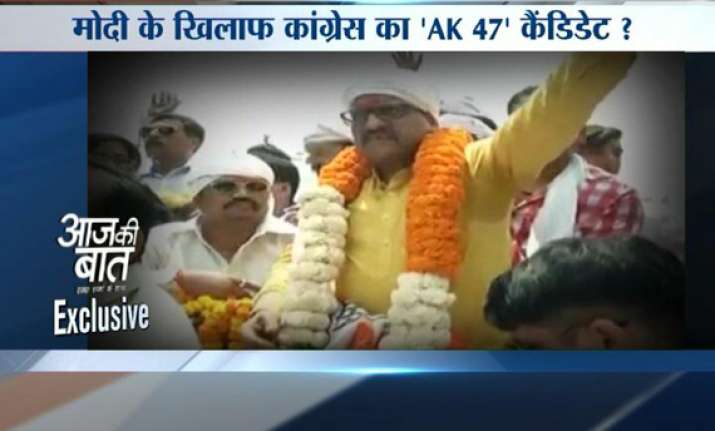 Varanasi: In a major revelation tonight on Rajat Sharma's Aaj Ki Baat on India TV, Ajay Rai, the Congress candidate fielded against BJP prime ministerial candidate Narendra Modi, has been accused of buying AK-47 rifles from underworld don Shahbuddin in Bihar.
This has been revealed in a 82-page report sent in 2003 by the then Director General of Bihar Police D P Ojha to the then UP Home Secretary.
Ajay Rai was then ex-MLA from Kolasala, Varanasi, and the report mentions him as a criminal associate of Mohammed Shahbuddin, now in jail.
The then DGP wrote in his confidential report: "His (Shahbuddin) craving for modern weapons increased. Around 1996, he acquired a large number of AK-47 rifles from Kashmir. He kept 8-10 rifles with him, and sold the remaining AK-47 rifles to Kolasla MLA Ajay Rai and a criminal from Ranchi Anil Sharma."