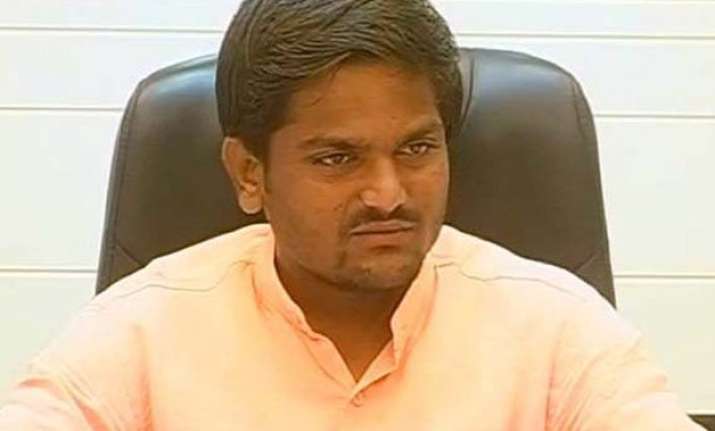 New Delhi: Gujarat firebrand leader Hardik Patel today made it clear that agitators will speak to the government only after their demand for inclusion of Patel community in OBC quota is fulfilled.
Speaking exclusively to India TV, Patel said, "we will continue with the protest and we will speak to the government only after our demands are met."
While justifying the protesters turning violent after police action at yesterday's rally, he said, "This was the reaction of an action. They (police) thrashed us and so we also replied them in same capacity."
When asked if he is getting any political backing for the ongoing agitation, he said, "We are not linked to any party and will not allow any political interference in our movement."
The 22 year old leader also said that he will never enter politics but will keep the remote of politics in my hand.
The Patidar leader also stressed that Patel's in Gujarat's village are impoverished and need reservation.
Reacting to PM Modi's appeal for peace and resolution of issue through talks, Patel said that talks will only happen if the Prime Minister gives what is our right.
Hardik Patel has suddenly grabbed headlines as the leader of a 40-day agitation in Gujarat demanding reservation for powerful Patel community under OBC quota in government jobs and admission to schools and colleges.
Hardik Patel was released after a brief detention by police on Tuesday evening. His detention had led to sporadic violence in and nearby areas dominated by the community.
Virtually unknown two months ago, Hardik is causing the state government much concern. Attempts at talks with the protesting Patels, seen as a BJP votebank, have not yielded results. Hardik Patel, whose father is a BJP leader, says his Patidar Anamat Sangathan, which has now assumed a critical role in the ongoing agitation, owes allegiance to no political party.