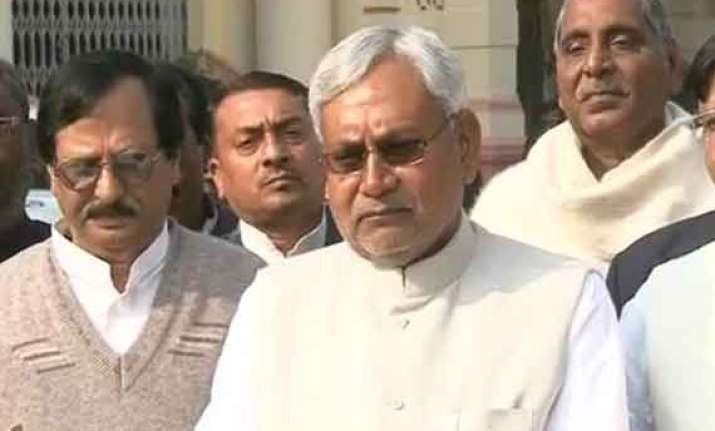 Patna: Efforts to form a new "block" of parties opposed to the BJP and the Congress is all set to gain momentum with a meeting of leaders in Delhi on February 5, Bihar Chief Minister Nitish Kumar said Saturday.
"Leaders of parties opposed to Congress and BJP will be meeting in Delhi on February 5 to discuss the issue of giving a shape to formation of a new block of like-minded parties in Parliament," Kumar, who will participate in the meeting, told reporters after a function to launch Food Security Law in Bihar.
He said Left Front is taking initiative for formation of this new "block" and JD(U) is extending support to it.
Kumar, who is driving force of JD(U), refused to identify the leaders who will be meeting in the national capital on February 5.
But, sources in the party said it would include leaders of erstwhile "Janata Parivar" like SP Mulayam Singh Yadav, JDS H D Deve Gowda, BJP Naveen Patnaik, Sharad Yadav and Nitish Kumar of JD(U) and leaders of CPI and CPM.