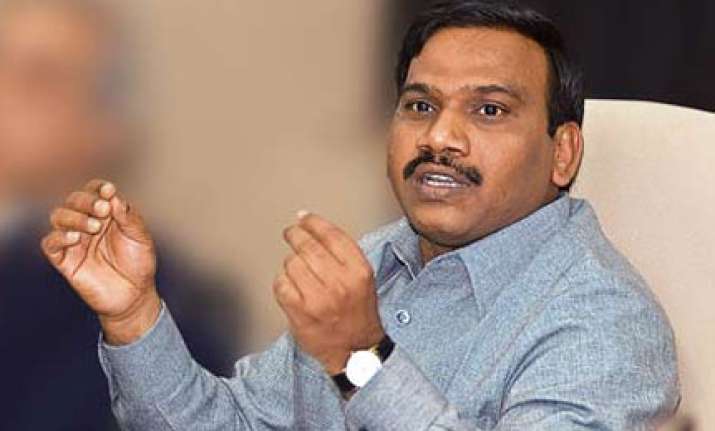 Chennai, Feb 2 :  DMK's top policy making body will meet here tomorrow to discuss the political situation arising out of the arrest of former telecom minister A Raja in the 2G spectrum scam and finalise strategy for the assembly polls.
The General Council of DMK, which has already firmed up its alliance with Congress for the elections, due in May, will discuss its relationship with that party in the wake of Raja's arrest and its tie-ups with some other parties, including Viduthalai Chiruthaigal Katchi, party sources said. DMK, which had been maintaining that Raja had not done anything wrong, was tight lipped on the arrest.
DMK chief Karunanidhi had gone on record that his party would not hesitate to take action against Raja if he was found guilty in the scam.
The party's tie-up with PMK will also come for discussion, they said. Karunanidhi has ruled out the possibility of PMK's inclusion after its founder S Ramadoss had said his party was yet to decide on the alliance issue and its General Council would meet this month to take a call on it.
However, backtracking from his stand, Ramadoss today claimed he had not said PMK is not in the alliance.
"I did not say we are not in the DMK alliance. We will not bely Karunanidhi's hopes (on the alliance issue)," he told reporters in Salem.
Meanwhile, DMK constituted a five-member committee to negotiate seat-sharing arrangements with its allies. DMK General Secretary K Anbazhagan, in a statement, said the committee comprises party Treasurer M K Stalin, Principal Secretary N Veerasamy, Deputy General Secretary Duraimurugan, Parliamentary Party Leader T R Baalu and Higher Education Minister K Ponmudi. PTI