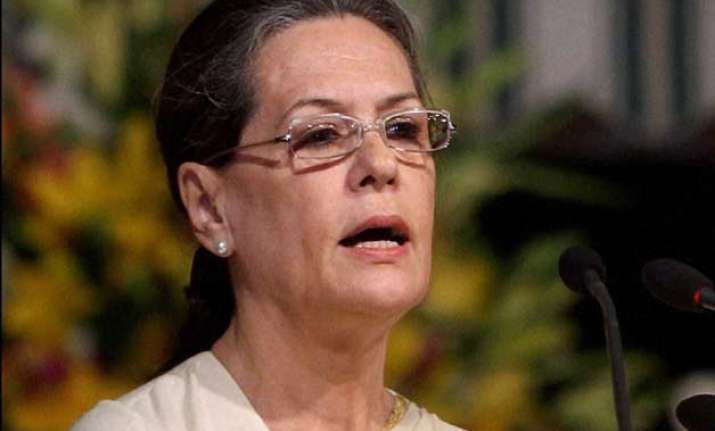 New Delhi: Congress President Sonia Gandhi today said that the party will keep raising farmers issues after holding deliberations with all Lok Sabha MPs of the party including Rahul Gandhi, who today accused government of "ignoring" the farming community.
"We will keep raising farmers issues," the Congress President said after meeting party MPs during which the party finalized the issues it wanted to raise during the week in the House.
Replying to a question how was Rahul Gandhi's speech in Lok Sabha was today after nearly two-month leave, she said "I did not hear the full speech of Rahul as I was busy meeting party leaders and farmers at my residence. But I was told by people it was good."
"It's good", Sonia Gandhi said when asked by reporters on her view on Rahul's comeback.
In his first speech in the budget session of parliament, the Congress Vice-President today said the government cannot give satisfactory replies to the problems of farmers and labourers.
Sonia Gandhi met party leaders including farmers from states including Rajasthan, Haryana and Punjab, a day Congress launched an offensive against the government over the controversial land acquisition bill at a farmers' rally yesterday.