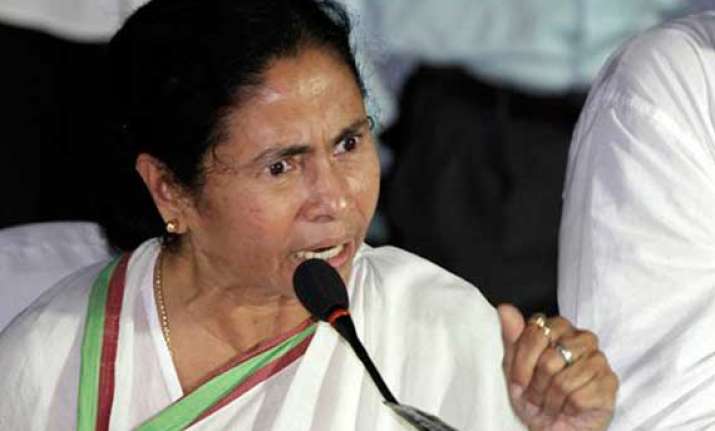 Agartala: The Congress-BJP syndicate "undemocratically and forcibly divided" Andhra Pradesh and they are trying to sell the country, West Bengal Chief Minister Mamata Banerjee said Tuesday.
"Congress and BJP (Bharatiya Janata Party) have formed a syndicate. They shaped a secret deal to get political mileage. The syndicate undemocratically and forcibly bifurcated Andhra Pradesh," Banerjee said while addressing a public gathering here.
"People have to save the country from the clutches of Congress-BJP syndicate, otherwise they would sell the country. CPI-M is also with the Congress to serve their political interest."
Banerjee, also the Trinamool Congress supremo, urged the people to vote for her party to form a government at the centre, and stressed that she has started her election campaign from the Left Front-ruled Tripura.
Banerjee came here five months after several top Congress leaders, including Surajit Datta, Ratan Chakraborty and Jawar Saha, all former ministers, broke away from the party and set up the Trinamool's Tripura unit.