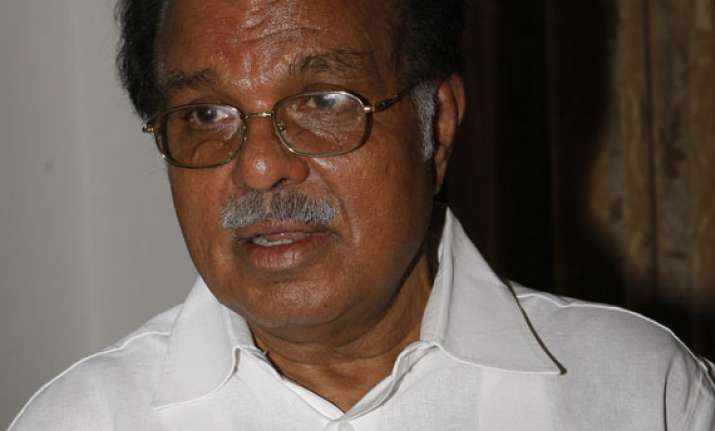 New Delhi, Feb 15: Despite P J Kurien's claim that Leader of Opposition in Rajya Sabha Arun Jaitley is convinced of his innocence in the Suryanelli rape case, BJP on Thursday said its stand on the issue is clear and the party sticks to its demand that the Deputy Chairman of the Upper House step down.
Asked about Kurien's comments that Jaitley had fought his case as a lawyer in the Supreme Court and will never say he is guilty, BJP spokesperson Nirmala Sitharaman said, "BJP has asked for Kurien's resignation."
She insisted that the fact that BJP is demanding Kurien's resignation explains the party's official stand on the matter and there should be no confusion on the issue.
Incidentally, when the Suryanelli case was revived again this month, BJP initially maintained that law should take its own course.
The party finally took a harsher stand—apparently under pressure from the BJP Kerala unit and the position taken by the Left parties—and demanded that Kurien step down on "moral grounds". BJP has never pronounced Kurien as guilty.
Kurien had told a newspaper yesterday that Jaitley believes he is innocent.
"Arun Jaitley appeared for me in the court... Jaitley will never say I am guilty because he is absolutely convinced about my innocence," Kurien said, but clarified that he has not spoken to Jaitley about the case in recent times.
BJP is abuzz about an embarassing situation emerging in the Rajya Sabha if Kurien's resignation demand comes up for discussion as some member may raise the issue of Jaitley having fought his case.
BJP leaders have, however, emphasised that Jaitley had appeared as a counsel for Kurien when he was fighting a defamation case in the matter. He had then not been named in the Suryanelli rape case chargesheet as an accused. Moreover, Jaitley was the counsel in 2006 and since then new facts have come to light in the case.
The party has also maintained that as a practising lawyer in 2006, Jaitley was free to take up any case and this cannot be held against him.