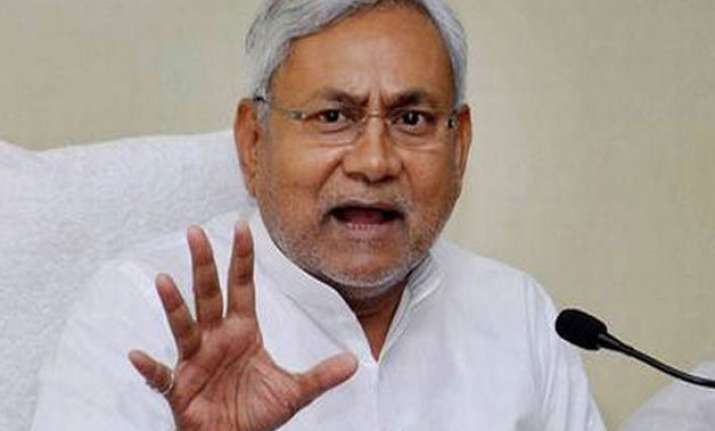 Patna:  The ruling JD(U) and opposition BJP today accused each other of making the polls to 24 Legislative Council seats a "prestige issue" and claimed that the results would show the real situation on the ground.  
The council elections have been dubbed as the semi-final before the crucial Assembly elections scheduled later this year and has been billed as a show of strength between JD(U)-RJD-Congress and NCP as part of secular alliance on one side, and NDA comprising of BJP, LJP and RLSP on the other.
Firing the first shots, Bihar Chief Minister Nitish Kumar said, "The BJP has made the Council polls a prestige issue. It campaigned much for the polls and its leaders passed off several statements over it. I hope it will remain steadfast on the statements when the results come." Kumar was speaking to mediapersons after casting his vote at a booth in the state capital.
He said the JD(U) took the elections "in a normal manner" as every election was important.
Asked whether the Council polls were really a semifinal before the Assembly elections, he said, "I believe the results will be in our favour. The BJP leaders have made it a prestige issue and making several baseless allegations against us. I just went to Muzaffarpur for campaigning, while they went all around and indulged in making unreasonable statements." Retaliating to Kumar's statements, senior BJP leader and former Deputy Chief Minister Sushil Kumar Modi said that it was JD(U) which made the Council polls a "prestige issue".  
"Kumar had never gone as a Chief Minister to any filing of nomination papers by anybody earlier, but was in Muzaffarpur when the JD(U) candidate was filing his papers there. This shows how much importance he has given to these polls," Modi said.