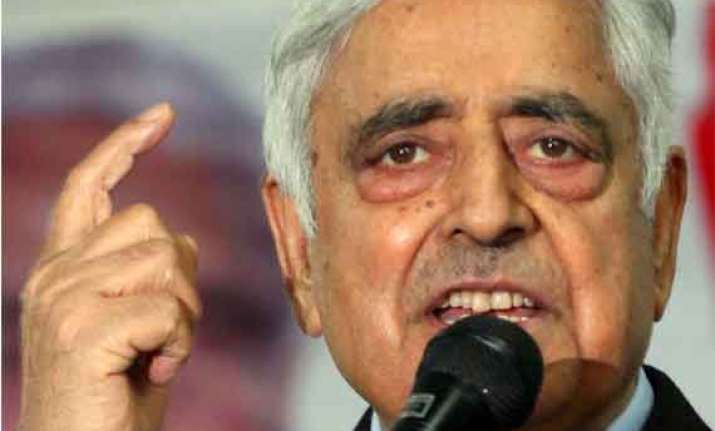 Srinagar: Opposition Peoples Democratic Party (PDP) patron Mufti Mohammad Sayeed today said it was "beneath my dignity" to respond to the claims of ruling National Conference that his party had a 'secret alliance' with BJP for the ongoing Lok Sabha polls.  
"My record is clean. It is they (National Conference) who expelled Saifuddin Soz from the party for voting against BJP. They were an ally of the BJP when 2002 riots took place (in Gujarat). Omar Abdullah was in the (NDA) cabinet at that time," Sayeed told reporters here.
He said opportunism "is their trait, not mine. It is beneath my dignity to say this or that. Why should I give a clarification...I feel bad about it".
Sayeed said when his party had entered into an alliance with the Congress, it took them a month to form the common minimum programme.
"They (NC) did not take even an hour. Even the father and son did not know who is going to be (the Chief Minister).  The son was called (by Congress) and he became (the CM)," he said.