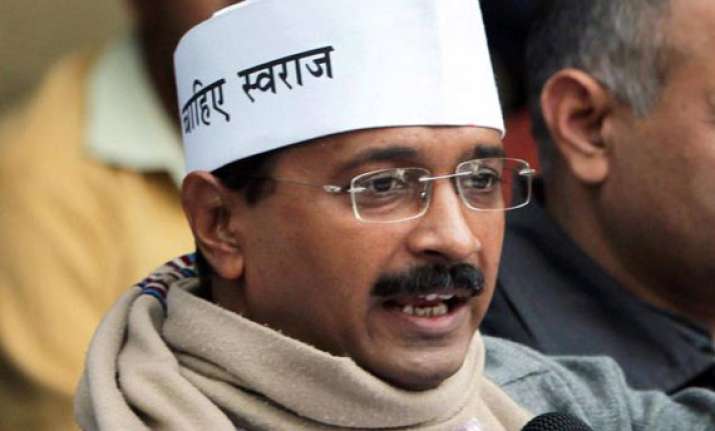 Bangalore: Unfazed by the criticism of his attack on media, Aam Aadmi Party leader Arvind Kejriwal today fired yet another salvo, questioning whether the media had the courage to show the "true story" about Narendra Modi's Gujarat.
Speaking to reporters before launching his roadshow in Bangalore, he accused the media of not bringing out the "truth" about the Gujarat Chief Minister before the people.
"Will the media have the courage to show Gujarat's true story to the people of the country? There is a big question mark," said Kejriwal whose comments against the media have brought him in the line of fire from media and political parties alike.
Kejriwal had sparked a controversy with his remarks that the whole media is "sold out" and media people would be sent to jail after an inquiry into the issue if AAP comes to power were aired.