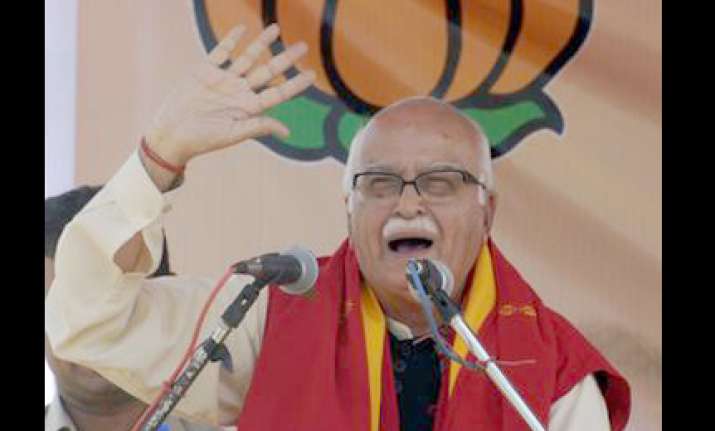 Despite the Hindutva issue failing to cut much ice during the Lok Sabha elections, senior BJP leader L K Advani has renewed his commitment to build a grand Ram Temple at Ayodhya. 
"It is my cherished dream to have a 'bhavya' (grand) Ram Mandir at Ayodhya," the former Deputy Prime Minister said, addressing an election rally in Navi Mumbai. 
Advani's statement was greeted with applause by the gathering which came to hear him campaign for Shiv Sena- BJP alliance candidates Suresh Haware (Belapur) and Vijay Chougule (Airoli) for the October 13 Assembly polls. 
During his visit to the Somnath temple last month, Advani had said he would keep visiting the temple till the Ram Mandir is built in Ayodhya. 
Appealing to voters of Maharashtra to bring about a change by voting for Sena-BJP combine, Advani compared the Congress-led government in the country to British rule. 
"The Congress regime is not much different from the British rule. Innocent people thought that there would be 'surajya' (good governance) after the British leave India. But Congress has pushed the country into the jaws of inflation and starvation," he said. 
Advani also spoke of having American-style debates for political candidates, like the presidential debates in the US. PTI