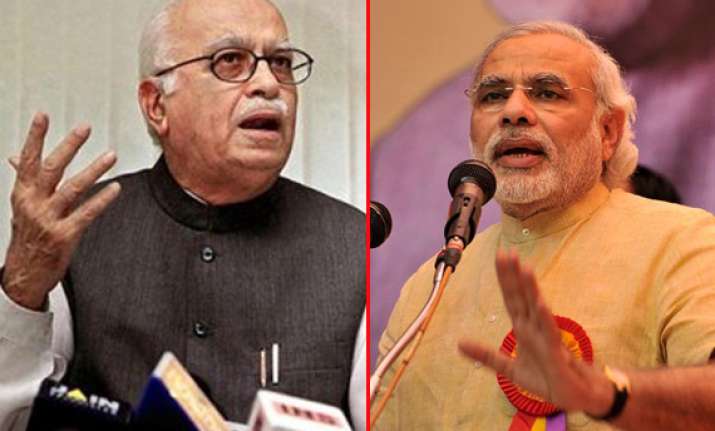 New Delhi: Narendra Modi's Independence Day speech,  which was a strong attack aimed at Manmohan Singh led UPA government,  not only brought out strong criticism from the opposition but also seemed to  annoy his own party members.
Veteran BJP leader LK Advani, right after unfurling the flag at his residence indirectly criticized Modi for lashing out at Prime Minister on Independence Day.
He said `` today is Independence Day. Without criticizing one another, people should be aware on this day that India has unlimited possibilities''.
Gujarat Chief Minister today gave a speech at Lalan College in Bhuj, Gujarat, where he indicated faults and disapproved  Manmohan Singh's I-Day speech by terming it as ``uninspiring''.