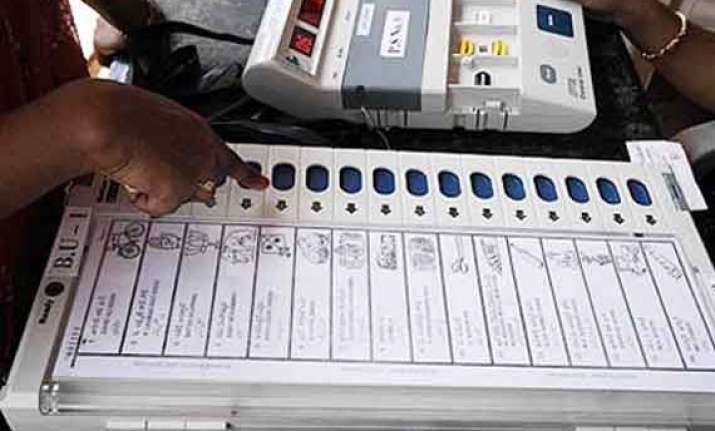 Varanasi: An impressive 35 per cent voters exercised their franchise till 1 PM in this high-profile constituency where BJP's Narendra Modi and AAP leader Arvind Kejriwal are in the fray even as Congress nominee Ajay Rai landed in trouble after he went to vote wearing his election symbol on his kurta.
35.3 per cent polling was reported till 1 PM. Higher polling was reported from rural areas while voting in urban areas were relatively low, a senior election official said.  
Braving over 40 degree Celsius temperature, people came in large numbers in areas like Nadesar, Ram Nagar and Benaras Hindu University campus as well in Muslim dominated localities within the city, indicating that voting percentage will be much higher then 42 per cent polling in 2009 polls.  
The polling began at 7 AM amid tight security and Anant Narayan Singh, the present king of Kashi (old name of Varanasi) and Rai were among the early voters.
Around 16 lakh people are eligible to vote out of which around 3 lakh belong to Muslim community.