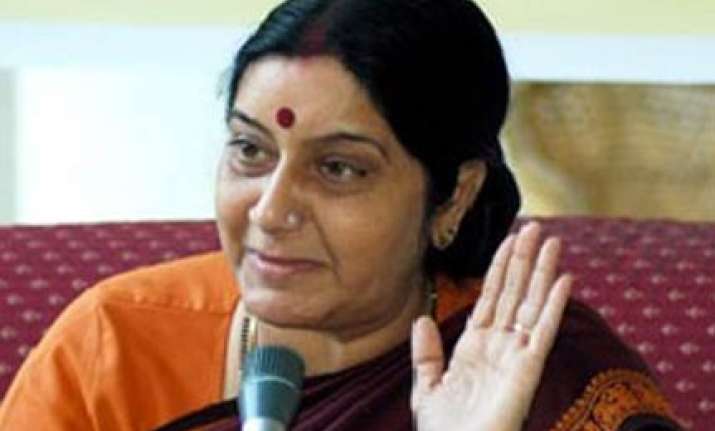 New Delhi, Oct 28: Three days after she created a flutter with remarks on Narendra Modi, senior BJP leader Sushma Swaraj today sought to assuage the Gujarat Chief Minister, saying she was misquoted and has no differences with him.
Swaraj, who had reportedly stated in Bihar that Modi's magic may not work everywhere, said some people were playing mischief by "planting" stories against her. 
Refuting reports that she had been snubbed by party chief
Nitin Gadkari
on the issue, Swaraj told PTI while she had spoken to him twice during the last two days, he had "not even broached the subject". 
"Somebody is playing mischief...Maybe since Commonwealth Games corruption cases are being unravelled, some people want to divert attention from it by creating a controversy around BJP. My charge is that there is not even an iota of truth in this," she said.PTI