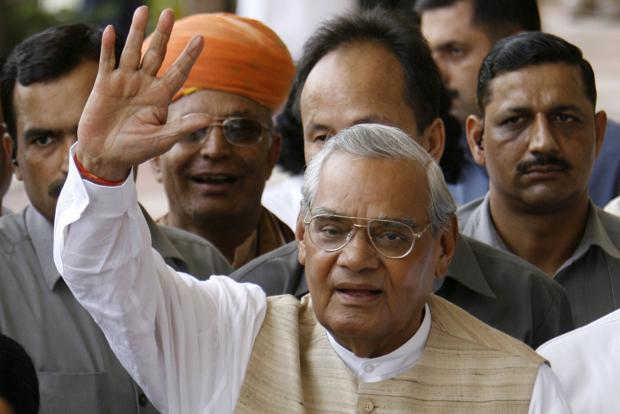 On a day to commemorate the birth anniversary of one of the Bharatiya Janata Party's tallest leaders, controversial Aligarh Mayor Shakuntala Bharti left the party red-faced with her ignorance, when she referred to former Prime Minister Atal Bihari Vajpayee as "deceased".
 

"Bharat ke purv pradhan mantra Atal Bihari Vajpayee ji humare beech me nahin rahe, lekin unki yadein hai(Former PM Atul Bihari Vajpayee is no longer with us, but his memories remain)," Bharti said, addressing students at an event meant to celebrate the 155th birth anniversary of Madan Mohan Malviya and Vajpayee's 92'nd  birthday at Aligarh's Dharam Jyoti Mahavidyala School at Igla.

 
Bharti's remarks understandably didn't sit well with her party members and the guests who termed such ignorant statements as "unacceptable". Bahujan Samaj Party leader Narendra Pachauri went on to add that Bharti should not be making public speeches at all if she is so ignorant.
Bharti, however, tried to douse the situation by first claiming that she was referring to "Malviya ji, not Vajpayee ji". 
When confronted with a video of her statement, she said, "I don't know how it happened. If I have committed a mistake, I regret it. I have great respect for Vajpayee ji and wish him a long and healthy life."
This, however, is by no means Bharti's first brush with controversy. In July this year, Bharti had tried to "vitiate the atmosphere of communal harmony" after a trader had been killed.
Prior to that in February, Bharti had alleged that the Aligarh Muslim University was serving Beef in its canteen, an allegation that the varsity had denied.
In June, Bharti had also alleged that AMU officials had killed a cow and demolished a small temple.