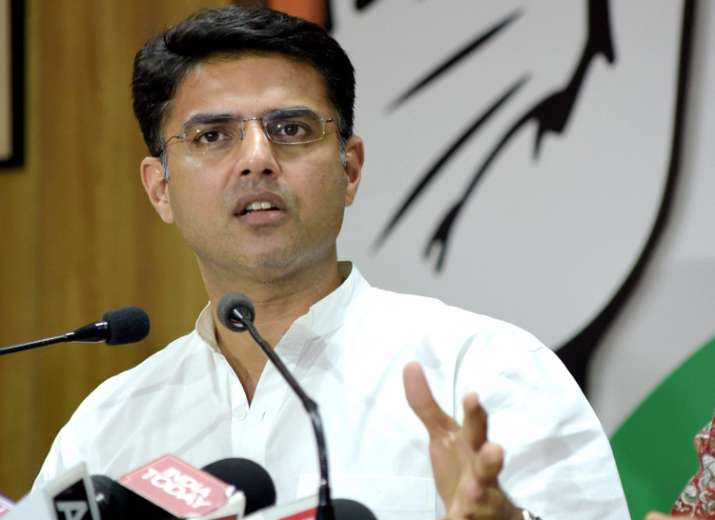 Leaders from 15 opposition parties will converge in Jaipur on September 14 for the third edition of the 'Sanjhi Virasat Bachao Sammelan'. Among the leaders who are expected to make their appearance are Samajwadi Party president Akhilesh Yadav, rebel JD(U) leader Sharad Yadav, former CPI(M) MP Sitaram Yechury and Rajasthan Congress chief Sachin Pilot. 
Congress MP Anand Sharma, RLD leader Jayant Chaudhary, Jharkhand Vikas Morcha (Prajatantrik) supremo Babulal Marandi, Jharkhand Mukti Morcha leader Hemant Soren and CPI national secretary Atul Anjan are also likely to attend the event. 
Pilot on Tuesday said that the opposition parties will unitedly fight the autocracy of the BJP and to save democratic values, Pilot said at a press conference here. 
"The BJP is trying to capture power in the state through its divisive policies due to which the democratic tradition built over the last 70 years is now on the downfall," he alleged. 
The Congress has always worked for the welfare of farmers and will force the BJP government to waive off crop loans, Pilot said. 
The former union minister condemned the killing of Congress Kumher block committee president Daan Singh and claimed that the law and order situation had deteriorated in the state under the BJP government. 
Pilot accused the BJP for failing to nab those who had barged into Singh's residence in Kumher and shot him dead yesterday. 
The entire state has become a soft target for organised criminals, he alleged.
(With PTI inputs)