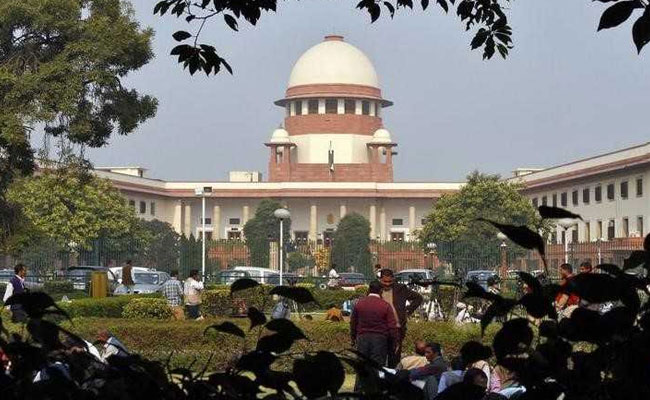 The Delhi High Court will today hear a fresh plea filed by the Aam Aadmi Party (AAP) in regard to the disqualification of its 20 lawmakers approved by the President of India on the recommendation of the Election Commission. 
The Arvind Kejriwal-led party had on Tuesday approached the Delhi High Court seeking to quash the disqualification of its MLAs accused of holding the 'office of profit'. 
The plea by the MLAs has also sought stay and quashing of the government's notification stating the President had held that the 20 MLAs stand disqualified under the Government of National Capital Territory of Delhi (GNCTD) Act.
Earlier, on January 22, the disqualified MLAs withdrew their plea from the Delhi HC that they had filed on January 19 after EC's recommendation as their applications had become 'infructuous'.  
The notification came two days after the EC wrote to the President recommending the disqualification of 20 Aam Aadmi Party MLAs for holding office of profit while serving as Parliamentary Secretaries between March 13, 2015 and September 8, 2016. 
The 20 MLAs include Adarsh Shastri (Dwarka), Alka Lamba (Chandni Chowk), Anil Bajpai (Gandhi Nagar), Avtar Singh (Kalkaji), Kailash Gahlot (Najafgarh) -- who is also a minister -- Madan Lal (Kasturba Nagar), Manoj Kumar (Kondli), Naresh Yadav (Mehrauli), Nitin Tyagi (Laxmi Nagar), Praveen Kumar (Jangpura). 
The others are Rajesh Gupta (Wazirpur), Rajesh Rishi (Janakpuri), Sanjeev Jha (Burari), Sarita Singh (Rohtas Nagar), Som Dutt (Sadar Bazar), Sharad Kumar (Narela), Shiv Charan Goel (Moti Nagar), Sukhbir Singh (Mundka), Vijendar Garg (Rajinder Nagar) and Jarnail Singh (Tilak Nagar).
The notification with President's assent was issued on January 21 saying "...Having considered the matter in the light of the opinion expressed by the Election Commission, I, Ram Nath Kovind, President of India, in exercise of the powers...do here hold that the aforesaid 20 members of the Delhi legislative assembly stand disqualified from being members of the said assembly."