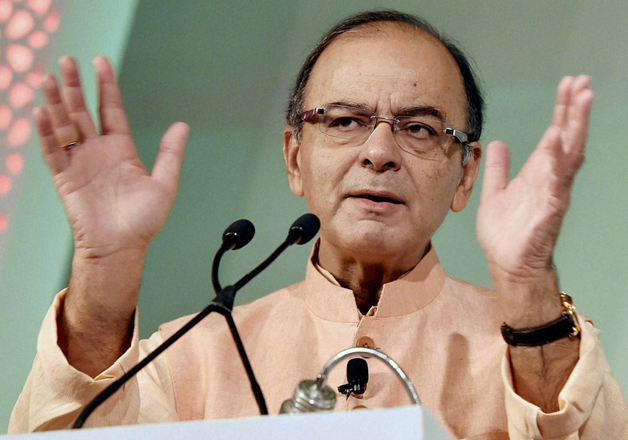 New Delhi: Even as confusion shrouds over formation of government in J&K,Finance Minister Arun Jaitley has asked PDP leader Mehbooba Mufti to make up her mind.
Responding to a question at a media event in the capital, Jaitley on Monady said,"If we stick to agenda for governance in J&K there should be no problem,Mehbooba Mufti has to make up her mind."
Noting that the PDP and BJP are ideologically quite distinct, Jaitley said, "Our support bases are different, our core beliefs may also be different. But then there was one commonality that the people of J&K threw up a hung verdict."
Meanhwile, Mehbooba Mufti reached Delhi on Monday to meet senior leaders of the Bharatiya Janata Party (BJP), her second visit to the capital in less than a week, aimed at giving government formation efforts in Jammu and Kashmir further momentum.
If all goes well in the fresh round of talks with BJP in New Delhi, PDP is likely to choose its legislature party leader at the meeting, a procedure to enable the leader to stake claim to form the new ministry in the state. "There is no agenda for the meeting as such, reports suggest.
"As far as the BJP is concerned, we stand by the J&K package which the Prime Minister announced in toto. Every word will be implemented. Secondly, as far as the agenda for governance is concerned, between BJP and PDP, we are fully committed to agenda items we had agreed on," he said.
Attempts to revive the BJP-PDP coalition in Jammu and Kashmir suffered a setback last week with BJP ruling out government-formation on PDP's conditions.
PDP with 27 MLAs and BJP with 25 members had formed an alliance on 1 March last year with Mufti Mohammed Sayeed as the Chief Minister. Both the sides had formed an "Agenda of Alliance" which sought to address internal and external dimensions of the state.
The PDP had toughened its stance after Sayeed's demise by seeking concrete plans for the state's development including handing over of power projects to the state and vacation of land by Army before the coalition could be resumed.
Governor's rule was imposed in the state on 8 January after Mehbooba decided against taking over the reins after her father's death.
(With PTI)