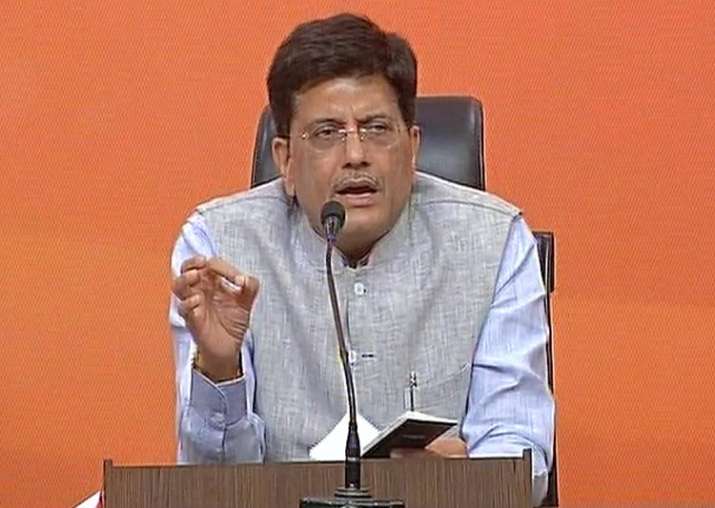 BJP leader Piyush Goyal today accused West Bengal Chief Minister Mamata Banerjee of letting the situation go out of hand in riot-hit Basirhat area to appease a community for political reasons. Goyal, who is the minister for power, hit out at Banerjee for her "baseless and false" allegations at the central government and claimed she did so to divert attention from her administrative failure in Basirhat and strife-hit Darjeeling.
"She let the situation go out of control. A particular community was targeted. Situation was allowed to go out of hand to appease another community for political reasons," he told a press conference.
Though he did not name communities, BJP leaders have gone on record blaming Muslims for violence aimed at Hindus following an objectionable Facebook post. While violence continue to be reported in both the regions of West Bengal, the state government said it did need more central forces after making a request for them, he said.
Goyal also attacked the TMC government for not allowing a three-member BJP committee to visit the riot-hit area today. "People of Bengal will not forgive her for appeasing a community for communal reasons," he said.
Asked about allegations that the saffron party was trying to benefit from communal polarisation, he claimed that it does not believe in discrimination on the basis of religion.
Asked about the state BJP's demand that the TMC government be dismissed, he said he had nothing to say on this. 
Hitting out at the BJP, Banerjee had said it was stoking communal fire but people had not fallen into its trap.