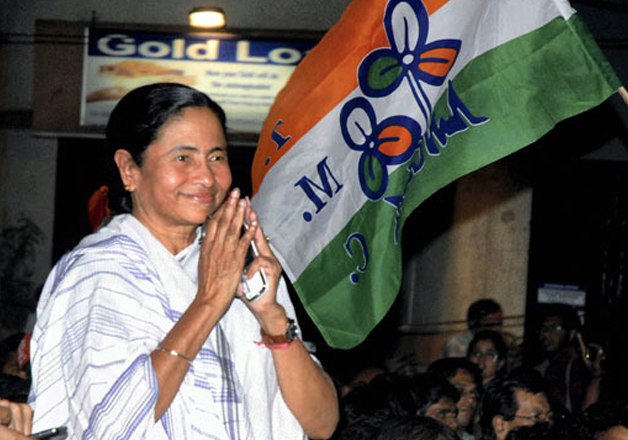 Mamata Banerjee's Trinamool Congress (TMC) today earned the national party status from the Election Commission of India as it fulfilled one of the three conditions laid down by the election body.
PTI sources in the poll panel, quoting an order, said that Trinamool Congress has satisfied one of the conditions mentioned in the Election Symbols (Reservation and Allotment) Order, 1968 to be recognised as a national party – having being recognised as a state party in at least four states.
It is a recognised state party in West Bengal, Manipur, Tripura and Arunachal Pradesh.
Now, India has seven recognised national parties -- Congress, BJP, BSP, CPI, CPI-M, NCP and All India Trinamool Congress.
Recognition as a national or a state party ensures that the election symbol of that party is not used by any other political entity in polls across India. Other registered but unrecognised political parties have to choose from a pool of "free symbols" announced by the commission from time to time.
Besides, these parties get land or buildings from the government to set up their party offices. They can have up to 40 'star campaigners' during electioneering. Others can have up to 20 'star campaigners'.
A political party becomes eligible to be recognised as a national party if it has won 2 per cent of seats in Lok Sabha from at least three different states in the latest general election; or in a Lok Sabha or Assembly election it has polled 6 per cent of the total valid votes in at least four states, in addition to winning four Lok Sabha seats; or it has been recognised as a state party in at least four states.
With PTI Inputs