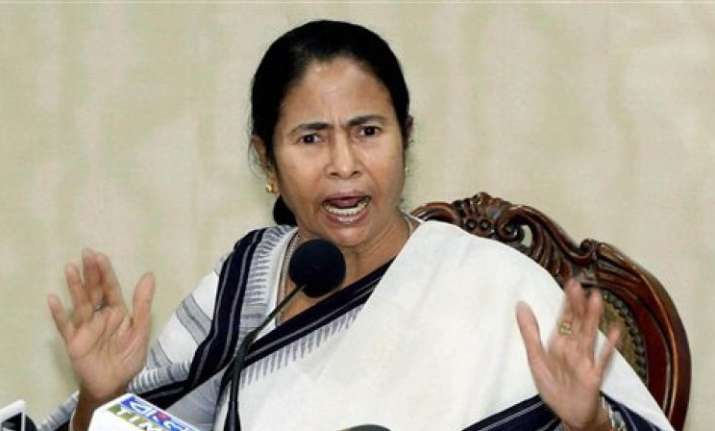 Union Minister for Chemicals and Fertilisers Ananth Kumar today alleged that the West Bengal government headed by Mamata Banerjee was deliberately putting the break on two major central government projects with a huge potential for employment generation in the eastern state.
"The Trinamool Congress government is deliberately blocking two projects to be built on nearly 200 acres of land in the state despite Centre's promise to provide 100 per cent training and maintenance facilities in the region," Ananth Kumar said.
Ananth Kumar, a Bharatiya Janata Party leader from Karnataka, said the two central projects entailing massive investments would have ensured jobs for nearly 30,000 Bengal youths.
The Minister claimed the state government was not providing land for the proposed National Institute of Pharmaceutical Education and Research, a Rs 500-crore central project.
"We are in regular talks with the West Bengal government for 100 acres required for the NIPER campus but there is no response from them."
He said Rajasthan, Maharashtra, and Chhattisgarh have already given land for similar projects but Chief Minister Mamata Banerjee-led government had deliberately prevented such a reputed institution from coming up in the eastern state. 
He also accused Banerjee of deliberately blocking the Centre's proposed plastic park in West Bengal by not giving it necessary land.
"There is a wave in favour of a Modi-model government in West Bengal. The Mamata Banerjee government is aware of this and is thus getting increasingly depressed, frustrated and threatened," he said.
"The state government is deliberately obstructing 'Sabka saath sabka vikas' programme and MODI (Making of Developed India) fest in the state. Trinamool Congress cadres have tried to attack and vandalise tents put up for these events at many places. This shows how much they are scared of the BJP growth in West Bengal," Ananth Kumar said.
(With IANS inputs)