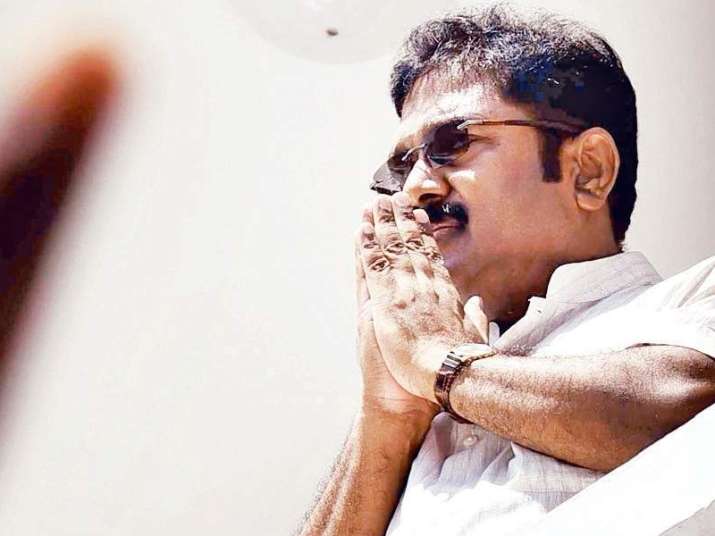 A day after the Tamil Nadu Cabinet led by Chief Minister EK Palaniswami revolted against him, the ruling AIADMK's Sasikala faction leader TTV Dinakaran has convened a meeting of party MLAs and party's district unit secretaries today.
Speaking to reporters here today, Dinakaran denied any revolt against him in the party and said that he 'will take a decision that is the best for party and the government as well'. 
"Nobody has to sideline me. I know how to take a decision in the interest of the party and in the interest of government," he said.
He also claimed that all MLAs were with him. "I don't want to show the strength," he said.
Ironically, Dinakaran's statement comes hours after the Delhi Police issued a lookout notice against him in a case of alleged bribery. The top Sasikala aide and AIADMK deputy general secretary has been booked on charges that he attempted to secure the frozen party symbol of 'two leaves' through bribing officials of the Election Commission. 
The Delhi Police said that all airports, sea ports have been alerted with Dinakaran's details, adding that immigration officials have been directed to alert police if Dinakaran tries to board a flight.
The development indicates that Dinakaran, also the deputy general secretary of AIADMK and a non-resident Indian, may be arrested soon. There were reports that he might try to flee the country, police said. 
Meanwhile, the rival O Panneerselvam camp is also meeting separately to discuss the future course of action.
In a dramatic turn of events last night, CM Palaniswami, considered a close aide of jailed AIADMK supremo VK Sasikala, announcement to keep away her, Dinakaran and family members from the party and affairs of government.
The CM said that he took this decision after consulting the party cadre, who he said were against them.